Conservative leadership candidate Kellie Leitch's campaign manager stepped down Thursday evening, saying he has become a "distraction" from her bid.
Nick Kouvalis, who has been embroiled in numerous controversies recently, announced his decision in a Facebook post.
"When a member of a campaign team becomes the focus of media coverage, the time comes to resign," he wrote. Kouvalis said the high-stress role was not healthy for his "personal wellbeing."
The political aide most recently caused a stir last week, after using a racial slur against a constitutional expert who criticized Leitch's policies.
He also admitted to spreading fake news on Twitter against Justin Trudeau's government.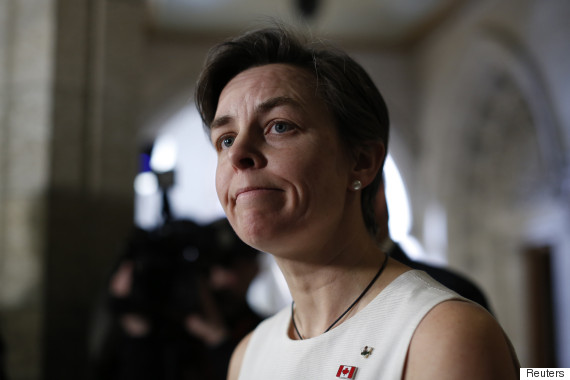 Kellie Leitch pauses while speaking to journalists on Parliament Hill. (Photo: Chris Wattie/Reuters)
In December 2016, Kouvalis tweeted a list of "billions'' of dollars the Liberal government had supposedly given to international aid organizations in the last year, including $351 million for the designated terrorist group Hamas.
He later admitted the information was false, telling Maclean's magazine that he posted it "to make the left go nuts.''
Kouvalis, who has struggled with alcoholism since 2011, was also arrested on impaired driving charges in April 2016.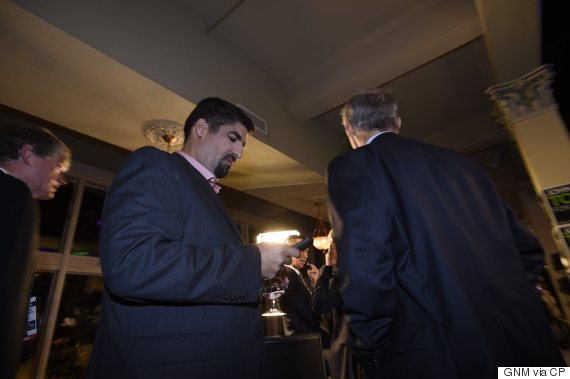 Nick Kouvalis in Toronto during a victory party for Toronto Mayor John Tory in 2014. (Photo: Fred Lum/The Globe and Mail via CP)
Following the incident, Kouvalis apologized on Twitter saying it was a "wake up call" for him on his "journey to permanent sobriety."
In Thursday's Facebook statement, the campaign manager thanked Leitch for her support.
"It has been a privilege to be part of this campaign, and I thank everyone for their support, confidence and friendship," he wrote.
With files from The Canadian Press.
Also on HuffPost
Conservative Leadership Candidates