When President Donald Trump issued an executive order preventing travellers and refugees from seven Muslim-majority countries — including Syria — from entering the United States last week, many took to Twitter in protest.
Seven-year-old Syrian Bana Alabed was one of them. "Am I a terrorist?" Alabed tweeted in response to an Islamaphobic tweet sent by the president.
The self-proclaimed "peace preacher" has tweeted at Trump numerous times over the past week and even published an open letter to the president asking him to help the children of Syria.
"I know you will be the president of America, so can you please save the children and people of Syria? You must do something for the children of Syria because they are like your children and deserve peace like you," she wrote. "If you promise me you will do something for the children of Syria, I am already your new friend."
When the president failed to respond to the letter Alabed tweeted again letting him know "banning refugees is very bad" and asking him yet again to help make other countries peaceful.
Despite being retweeted thousands of times, Trump has yet to acknowledge Alabed's tweets.
On December 29 Alabed's mother Fatemah posted a tweet stating she would no longer be tweeting from her daughter's account. Fatemah Alabed manages Bana's account and previously posted from the account indicating her name in the tweets she posted.
CORRECTION: An earlier version of this story stated Alabed's mother tweeted on January 29. The tweet was actually published in December.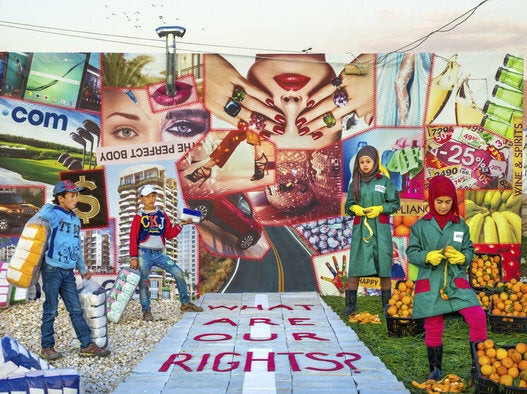 Child Refugees Stage Their Stories