TORONTO — Hudson's Bay Co. is declining comment after a report that the Canadian retailer is making a bid to take over Macy's Inc.
"We do not comment on rumour or speculation,'' Tiffany Bourre, an HBC spokeswoman, said in an email.
The Wall Street Journal, citing unnamed sources that it said were familiar with the matter, reported that the two retail giants are in preliminary talks.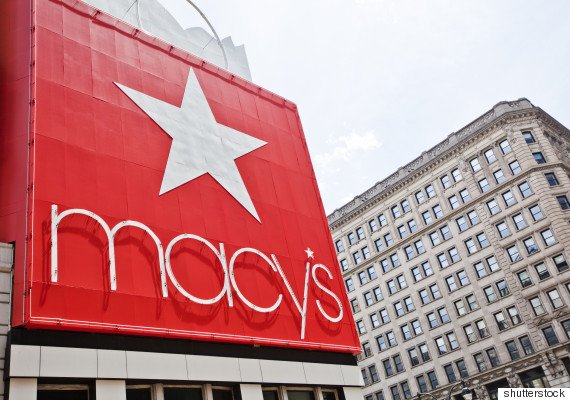 A Macy's banner hanging at the store's flagship location in Manhattan. (Photo: Shutterstock)
Trading of Macy's shares on the New York Stock Exchange was halted briefly to control market volatility. Trading stopped at 10:07 a.m. ET and resumed about seven minutes later.
Macy's shares on the New York Stock Exchange soared on the news, rising more than seven per cent by late morning. Earlier in the day, it reached a peak price of US$34.37, an increase of nearly 12 per cent over the previous day's close.
HBC has acquired a number of companies in recent years, including Saks Inc. and Gilt.
Macy's did not immediately respond to requests for comment.
Follow The Huffington Post Canada on Facebook, Twitter, and Instagram.
Also on HuffPost
Celebrities Who Love The Hudson's Bay Company