CALGARY — A WestJet plane flying to Toronto has had to make an emergency landing in Calgary due to smoke inside the cabin.
It was the same plane that made an emergency landing in Calgary 24 hours earlier due to the same problem.
WestJet (TSX:WJA) said in a statement that a maintenance problem with the air conditioning caused smoke to go into the aircraft, but it quickly dissipated.
The company says the crew declared an emergency as a precaution and the plane returned to Calgary and landed safely.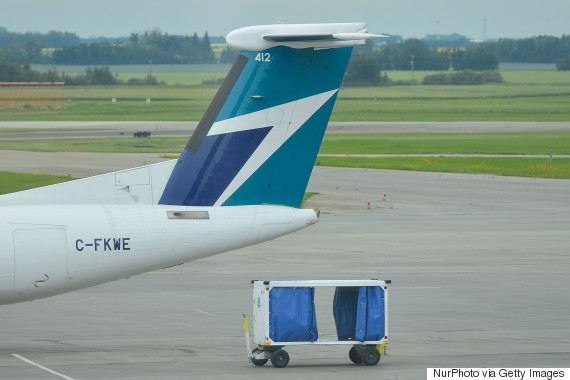 A file photo of a WestJet plane at Edmonton's airport. (Photo: Artur Widak/NurPhoto via Getty Images)
WestJet said declaring an emergency does not necessarily mean there is an emergency on board, but it gives a plane priority landing with emergency vehicles on scene if required.
On Thursday, the same aircraft, which was flying to Phoenix, also had to turn around due to smoke inside.
"The aircraft was removed from service after yesterday's landing and maintenance was conducted overnight," WestJet said Friday.
The airline said the plane will go through additional maintenance inspections before being returned to service.
It says 132 passengers were on board the flight from Calgary to Toronto. WestJet said all travellers were to be rebooked on other flights.
Also on HuffPost