The Patriots may have won the Super Bowl Sunday night, but Chrissy Teigen took home the prize for being the queen of Twitter (and our hearts), once again.
The 31-year-old flew down to Houston, TX., to watch the playoffs with hubby John Legend, and wasted no time getting the tweets rolling on game day.
In true Chrissy fashion, the mother of one is always up for a food-related challenge, and decided to spice things up this year by seeing how many hot dogs she could chow down before she barfed.
Teigen then gave us a tutorial on how to pronounce "Houston" like a New Yorker while drunk.
Next, the Sports Illustrated cover star got pretty honest about her utter confusion when it came to football.
She also blessed us with a few hilarious videos to get us through the nail-biting game.
But of course, no live tweeting session would be complete without the model's signature clap-backs. And boy, were these ones good.
And don't ever think you can get away so easily after trying to shame Teigen for a nip slip.
Seriously, don't ever change, Chrissy.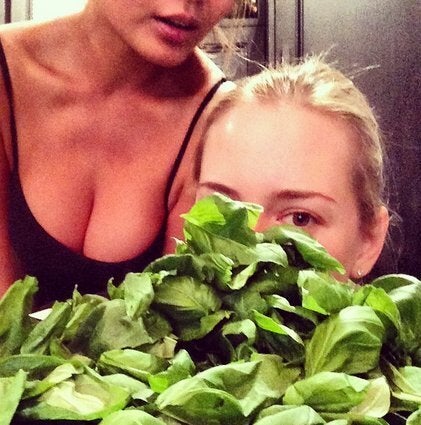 Chrissy Teigen's Best Food Porn