He trained and he conquered. Prince Harry showed off his speed at Queen Elizabeth Olympic Park in London on Sunday for a relay race with the Heads Together charity, which he founded with his brother Prince William and sister-in-law Catherine, Duchess of Cambridge.
The Duke and Duchess of Cambridge also participated in the race, and while it was a close call between the two, Harry left them in the dust.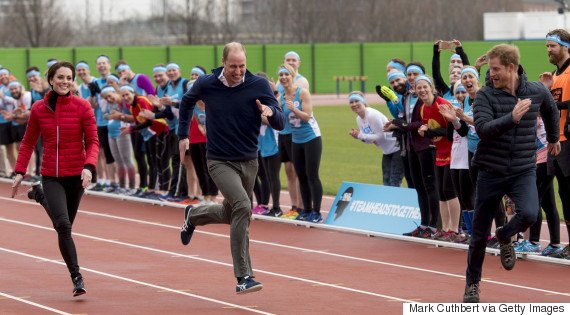 The royals weren't the only ones to compete in the race — 150 other runners flocked to the park for the 100 metre sprint. The race was just another training event for runners who will be participating in the London Marathon this April. The Heads Together charity will be highlighted at this year's marathon as it has been named the 2017 Virgin Money London Marathon Charity of the Year.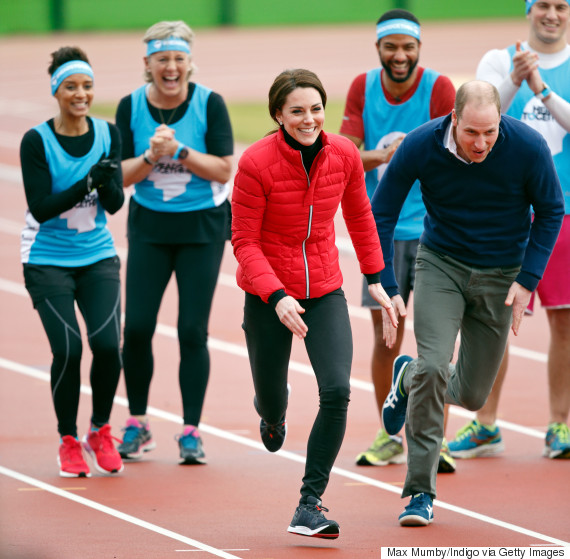 Though Prince William has stated he would like to run a marathon, none of the royals are expected to participate in this year's event.
Harry, Will and Kate are sports lovers who never shy away from donning athletic-ware in public. Last year Prince William was photographed practicing yoga before a polo match while the Duchess has been known to don heels during her sporting events.
Also on HuffPost
The Best Pictures Of Kate Middleton The Duchess Of Cambridge