OTTAWA — People should not expect to see the kinds of hearings usually found in courtrooms when the inquiry into missing and murdered indigenous women begins, lead commissioner Marion Buller said Tuesday.
The process will let indigenous people tell their own stories in their own way, Buller said at a news conference alongside her fellow commissioners and members of the inquiry's legal team.
Her update was scheduled following questions over the status of the inquiry and the recent removal of its communications director.
Patience has been growing thin among advocates and families, Manitoba Keewatinowi Okimakanak Grand Chief Sheila North Wilson said Tuesday, noting commissioners should have communicated more effectively to help alleviate concerns.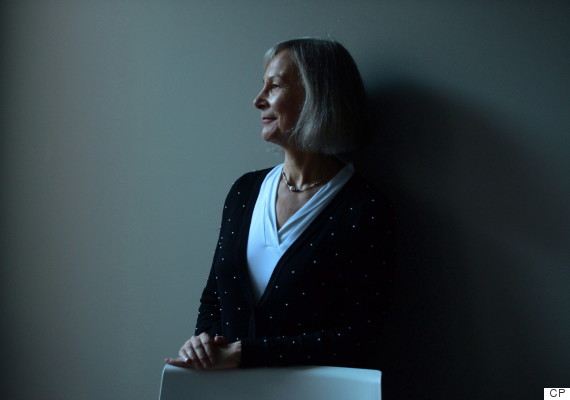 Lead commissioner Marion Buller said the inquiry will provide a way for indigenous people to tell their own stories in their own way. (Photo: CP)
North Wilson, who has disclosed her own experience with domestic abuse, said she suspects more people would have cried out if commissioners had not provided Tuesday's update.
"It is about time," she said. "We know families, especially, have been waiting for this work for more than a decade. ... It is time to get to work."
Buller said she understands many are anxious to see formal hearings begin, but she said the commission would be neglecting its responsibilities if it failed to ensure an appropriate setup was in place ahead of time.
"I understand the frustration; I hear it," Buller said. "You may hear it in our voices from time to time as well, but we also know that we have to do the job properly — and that takes time."
The national inquiry, which is still on schedule to begin in the spring, will be unlike anything the country has seen from a legal standpoint, said Susan Vella, the lead counsel for the commission.
"Right now, it is a very flexible concept, obviously and it has to be," Vella said. "The commissioners are entitled to receive information which might not otherwise be admissible in evidence in a court. This is a usual power of commissioners."
The inquiry will provide different options as it goes about collecting information, Vella said, and will include lesbian, two-spirit and transgender people in the process.
"We know families, especially, have been waiting for this work for more than a decade. ... It is time to get to work."
She also said the commissioners will only go into communities where they are invited, noting they will adhere to proper protocols depending on the indigenous territory.
"If the community is too traumatized and cannot handle the show of a public inquiry coming in, then we will respect that."
The Liberal government has allocated $53.8 million for the two-year process.
Less than 10 per cent of this budget has been used, Buller said Tuesday, noting the commission is focused on using its funding on evidence-gathering, research and consulting with survivors and families.
Interim report due in November
A specific start date and location for the hearings have not been determined, but the inquiry's logistics team is considering a number of options, she added.
Interim findings must be presented by November.
The inquiry has a mandate to examine the systemic causes of violence against indigenous women and girls, but the commissioners are open to hearing from indigenous men and boys who have relevant testimony.
There will be no forensic review of cases involving men and boys, Vella said.
Also on HuffPost
REDress Project For Missing, Murdered Indigenous Women