Ruby Rose has been very open about both her gender identity and sexuality since she made her YouTube debut back in 2014 with the self-produced video "Break Free."
Since then, the actress has grown not only her resume, with roles in "Orange is the New Black," and "Resident Evil: The Final Chapter," but also increased visibility for LGBTQ+ figures in Hollywood.
On Sunday, the 30-year-old opened up to Today's Willie Geist in a sit-down interview about coming out at 12, the lack of LGBTQ+ visibility she had growing up and the message she wishes to send to young people on gender and sexuality.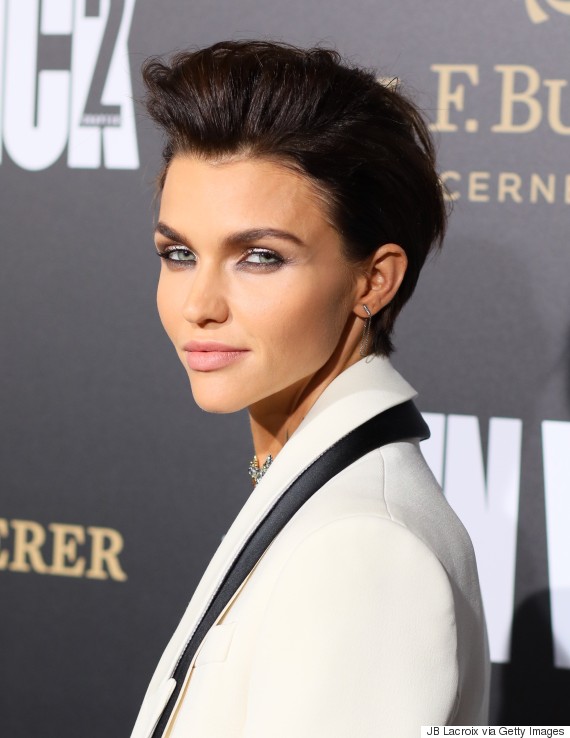 "I knew how I felt, I knew what I kind of identified as, but the words gay or lesbian, I didn't know anyone else that was gay or lesbian, so I didn't really know how to word it," she revealed. "I was just like, 'I think I should let you know that when I eventually get a boyfriend, it will be a girl.'"
Luckily for Rose, her mother, who raised her on her own, embraced her child's sexuality with open arms.
"She was like, 'I know.' She knew when I was six apparently."
Unfortunately, however, her peers weren't as kind.
Rose, who identifies as gender fluid, recalled her high school days when she was bullied for her "unconventional" looks. But now she has no regrets on the negative experiences, as she says it prepared her for the spotlight.
Those incidences also presumably helped inspire her to speak so openly about her gender and sexuality. And while reflecting back on her YouTube debut, where she revealed her gender fluidity to the world, the Australian native says she made the moving video to be transparent with her fans.
"The message that I sort of wanted to explain to my fans was why I dress the way I dress, or why I am the way I am," Rose told Geist. "Because I still was getting those questions of, you know, 'Why does she look like a boy?' 'She could be so pretty if only she had longer hair and wore more make up and wore a dress.' It's a bit more complicated than that.
"I knew the world was starting to talk about transgender and gender as a whole, so the fact that it's even gotten 25 million views, that's wild."
Back in 2015, Rose opened up to Elle about what her gender identity means to her.
"Gender fluidity is not really feeling like you're at one end of the spectrum or the other. For the most part, I definitely don't identify as any gender," she said. "I'm not a guy; I don't really feel like a woman, but obviously I was born one. So, I'm somewhere in the middle, which – in my perfect imagination – is like having the best of both sexes."
"I have a lot of characteristics that would normally be present in a guy and then less that would be present in a woman," she continued. "But then sometimes I'll put on a skirt."
The former MTV host also recently revealed that she once contemplated undergoing gender reassignment surgery when she was younger, but later decided against it.
And while her star is undoubtedly still rising, Rose shared with the Today anchor that she still has yet to reach one of her biggest goals — to one day work with Academy award-winning actress Meryl Streep.
Watch her full interview below.
Also on HuffPost