A woman says she "feels awful" after she was recently kicked off an airline.
The waitress, named Brenda, told Inside Edition she believes she was escorted from a Spirit Airlines flight from New Orleans to Fort Lauderdale last week because of her cleavage.
"I feel awful," the 21-year-old said in the segment. "I can't sleep. It is really affecting me, actually."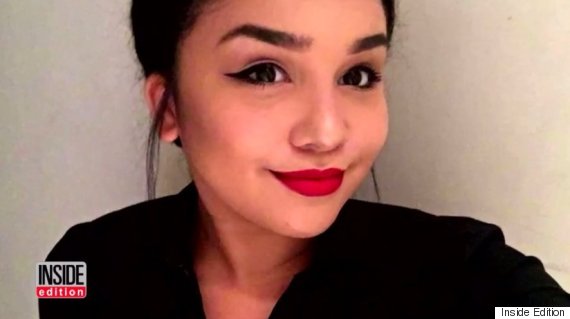 21-year-old Brenda.
Brenda first made headlines when fellow passenger Cathy Supp told Inside Edition an unidentified passenger was kicked off her airline before takeoff possibly because of what she was wearing.
"There was discussion about her outfit," Supp told producers last week. "She was upset; she was crying."
Supp claims when she offered Brenda a tissue she was also kicked off the flight.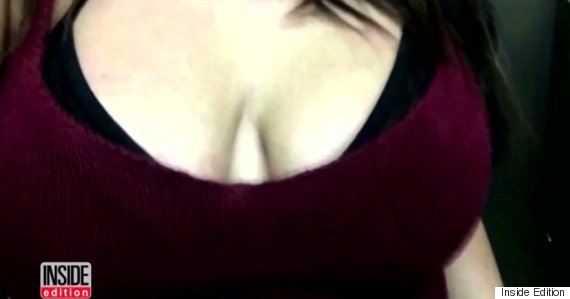 Brenda on the day of her flight.
Brenda claims flight attendants asked her if she was drunk before takeoff, and said she was "loud and belligerent."
One of the attendants told her to cover up, but never did mention her breasts in particular.
"It was obvious it was my breasts... I feel if I was smaller or someone with a smaller breast size, there would have been no issue," Brenda said.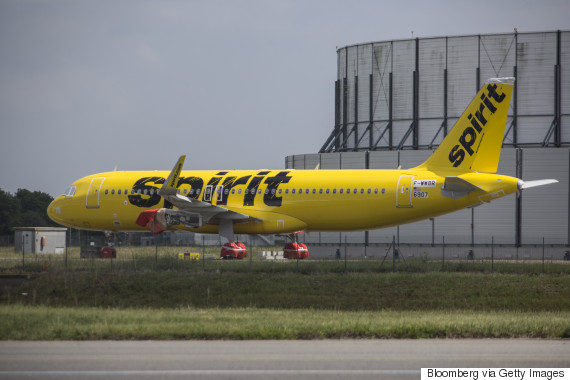 Spirit airlines.
Spirit Airlines denies Brenda was kicked off because of her exposed cleavage, and instead claim she was "intoxicated."
"The woman's cleavage played absolutely no role in her removal," the airline said in a statement, adding other passengers were complaining about her behaviour.
In 2012, a woman on a Southwest Airlines flight from Las Vegas to New York wasn't allowed to board the plane because her cleavage was "inappropriate," NY Daily News reports. The airline later apologized.
In fact, Jezebel even has a list of women who were humiliated and body shamed on flights.
Also on HuffPost