If you've been trying to guess the gender of Beyoncé twins, her dad, Mathew Knowles, may have just spilled some serious beans.
In a recent interview with CBS's "The Insider," papa Knowles opened up about the moment he found out he was going to be a grandpa again.
"I was shocked," he revealed to host Debbie Matenopoulos. "I got a text and I'm like, why is this person saying, 'congratulations.' I didn't know myself."
But despite being initially left in the dark when it came to the special announcement, the proud pop seems to be overjoyed for his daughter and son-in-law.
Thank you guys for your well wishes and blessings. I'm the happiest grandfather in the world!!! Congratulations #Beyonce and #JayZ! pic.twitter.com/JaIV5MiCx3

— Mathew Knowles (@MathewKnowles) February 1, 2017
"I'm extremely, extremely proud and happy, both for Jay and her," the 65-year-old shared.
...Then he let it slip.
"And Blue Ivy's going to have brothers and sisters."
Matenopoulos quickly turned to him and replied, "Does that mean that Beyoncé's having a boy and a girl?"
Knowles, however, quickly played it off and said, "Oh, I don't know. I just kinda threw that out, 'cause I didn't know if it's a boy or a girl so you have to say brother and sister."
Whoops.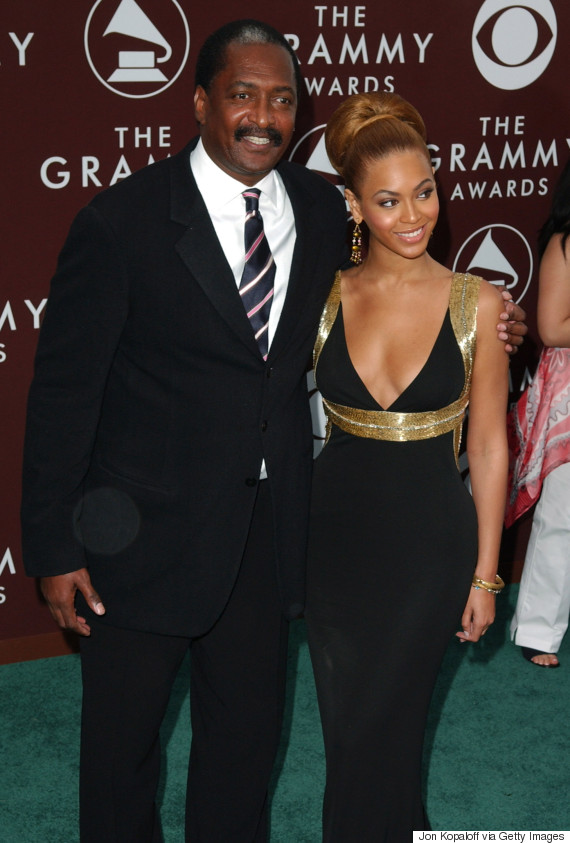 Since there are no official reports yet confirming the twins' sex, there's no way to tell if Knowles truly overshared, or just made an honest mistake. Either way, we can't wait for the Carters' newest additions!
Watch his full interview with "The Insider" below.
Also on HuffPost