Each of us have our own set of physical quirks that make us who we are. But sometimes it can take some of us longer than others to fully embrace all of our features — gap teeth included.
Now, more than ever, we're bombarded with images of what society says is "the perfect smile." Almost everywhere we go we stumble across photos of celebrities and Instagram hotshots with shiny, straight pearly whites that look like they were crafted by legendary architect Zaha Hadid herself.
Most of the time, what we are conditioned to believe is perfection when it comes to teeth actually has nothing to do with your overall oral health, but rather with aesthetics.
Regardless, this ideal can leave many feeling less than secure about their smile if they don't quite think they measure up.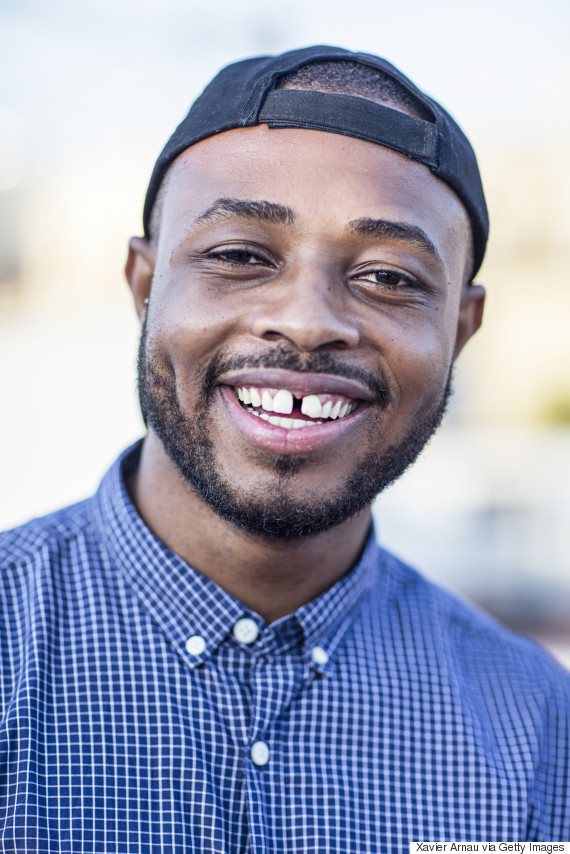 Last year, former HuffPost executive fashion and beauty editor Dana Oliver spoke to 19 individuals who have learned to love their gap teeth, and their stories were beautiful.
"It has taken years for me to develop an honest appreciation for my smile, but as I got older, I have learned to see that it defined me and did put me up for ridicule from others," 30-year-old Ryan shared. "I think because I was so self-conscious as a kid (with a much larger gap), I tried to hide my smile and then one day I just realized I got to appreciate my smile."
"It wasn't until about three years ago when someone asked me why I never smiled with my teeth showing that made me realize I need to embrace my gap," Stephanie, 29, added.
Even "50 Shades of Grey" star Dakota Johnson is embracing her gap teeth. In a recent video for Vanity Fair, the actress showed us how much stuff she can fit in her gap teeth. (Answer: a lot.)
With that said, we feel it's time to show some more appreciation for those who deviate from our conditioned notion of "perfection." So we've compiled photos of 15 Instagram beauties who rock their unique smiles with poise and flair — because gap teeth were meant to be embraced.
Also on HuffPost
14 Best And Worst Foods For Your Teeth