It's only February, but Nameberry has already released a list of the hottest baby names of 2017 so far!
To compile their list, the baby name site looked at which names got the most increased number of page views from January 2016 to January 2017. Interestingly, the top monikers are bringing new trends to the forefront.
Multicultural monikers are some of the year's biggest themes. Names such as Tatjana (Russian), Alizeh (Persian) and Saskia (Dutch) are on the rise for girls, while Beauregard (French), Xander (Greek) and Koa (Hawaiian) are on the rise for boys.
These diverse names are appealing to parents not only because of their unique sounds, but because they are a great way to honour their heritage.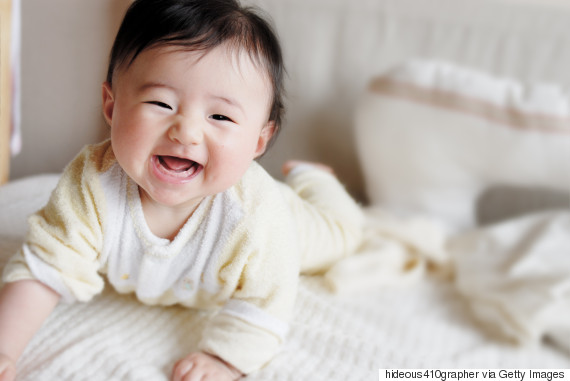 Laura Wattenberg, name expert and author of The Baby Name Wizard, previously explained this trend to NPR when it originally began popping up in 2011.
"There was a time when immigrant parents automatically chose an English name for their children to give them an advantage," she said. "Today we're actually seeing second- and third-generation immigrants turning back to their grandparents' homeland and choosing names from other cultures."
Why? Because "our own names are too ordinary, our parents are too boring, our grandparents sound old. But when you get back to your great-grandparents, you never were surrounded by those names, so they sound fresh again," she explained.
Another upcoming trend, according to Nameberry's list, is gender-specific monikers. This is surprising considering unisex names was one of the biggest trends of 2015 and 2016.
Despite this, only a handful of gender-neutral monikers made Nameberry's list for 2017 so far. This includes Quincy (up 71 per cent), Remi (up 68 per cent) and Winter (up 59 per cent).
And finally, 2017 is proving that parents are still influenced by pop culture. Blake Lively and Ryan Reynolds' second daughter's name, Ines, shot up 338 per cent since last January, and Sherlock, after the famed fictional character, rose 41 per cent.
But our favourite definitely has to be Moana – which jumped 467 per cent in the last year. We don't blame parents for loving this name. After all, who wouldn't want to name their daughter after one of Disney's most independent heroines?
Visit Nameberry to see their full list of 2017's hottest baby names so far, or watch the video above to see their top 10 girl and boy names.
Also on HuffPost
Most Popular Baby Names Around The World 2016