Vets in the U.K. may have saved an elderly goldfish's life last week.
Bob, 20, couldn't swim very well due to a tumour on his fin, veterinarian Faye Bethell told The Huffington Post Canada on Thursday.
The lump had impaired his balance and he couldn't make it to the surface to eat properly.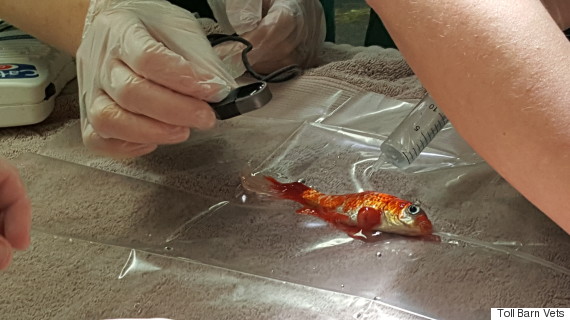 Not a happy guy. (Photo: Toll Barn Vets)
So Bob's family brought him in for a complicated surgery last week at Toll Barn Veterinary Centre in North Walsham.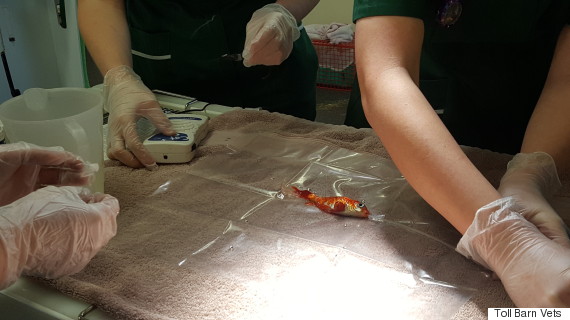 No one looks good on the operating table. (Photo: Toll Barn Vets)
She told HuffPost a powder was added to the water to anesthetize Bob. After he was asleep, his tiny body was placed on waterproof drapes to keep him hydrated.
Anesthetic gas was bubbled into his mouth using a small tube, and water was sprayed over him to prevent damage to his scales.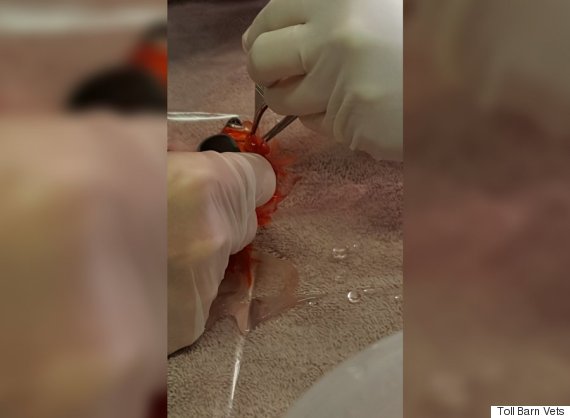 Apparently this sort of equipment is expensive. (Photo: Toll Barn Vets)
Once the tumour was removed using tiny surgical equipment, Bob was placed back in the water to recover.
The small tools used in the operation are pricey, Bethell said. But the investment is worth it, added the veterinarian who specializes in exotic animals.
Bob wasn't Bethell's first goldfish patient. Surgery similar to his costs anywhere from about $164 Canadian (£100) to $328 (£200).
Bethell also treats birds, reptiles, porcupines and even spiders.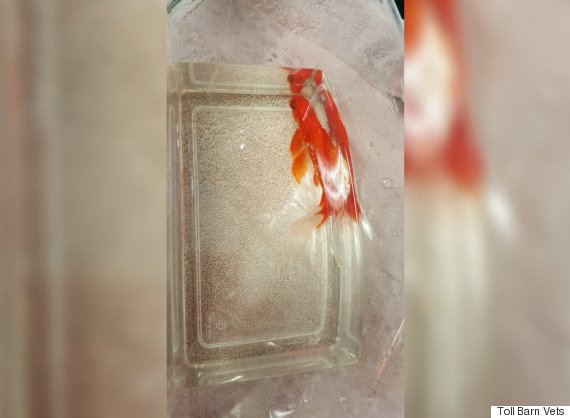 Bob post-op. (Photo: Toll Barn Vets)
The vet shrugged off criticism that operating on a goldfish is useless.
"Our argument is, if they're a member of the family, and people are prepared to do things to help him, then who are we to say no?"
Bob's owners, a married couple with children, also viewed him as one of their kids, she said.
"It's great that people are willing to treat them as pets, because that's what they are."
Also on HuffPost
Donald Trump's mouth on puffer fish