Valentine's Day is a day to celebrate love and we can't think of a better way to celebrate it than in the bedroom.
In the slideshow below, we rounded up 20 sexy gifts perfect for seducing your Valentine. From animal print pasties to pocket-sized pleasure kits and even a double dildo, these gift ideas are sure to spice up your sex life.
But have no fear, if nipple clamps and vibrators don't strike your fancy, this list also includes sensual presents like massage oils, bath bombs and lingerie.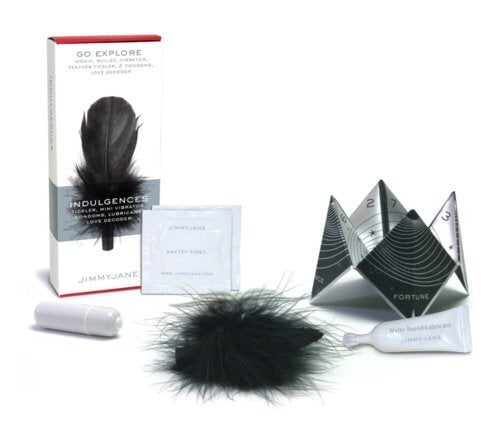 Sexy Valentine's Day Gift Ideas