An old telephone scam is re-circulating in Canada, but don't start biting your nails just yet.
It sounds pretty sinister. You receive a call from someone who asks "can you hear me?"
They want you to answer yes. Your reply can then be recorded, where, theoretically, it could be used to authorize a big purchase or even charges on your phone.
The scam originally targeted businesses, forcing them to buy office supplies and directory ads they hadn't ordered, but now individuals are apparently getting calls as well, according to the Better Business Bureau.
Customers reporting the calls to the BBB say they're about pricey items like vacation packages and cruises. In the last few days of January, the organization said more than half of its scam reports were about this one trick.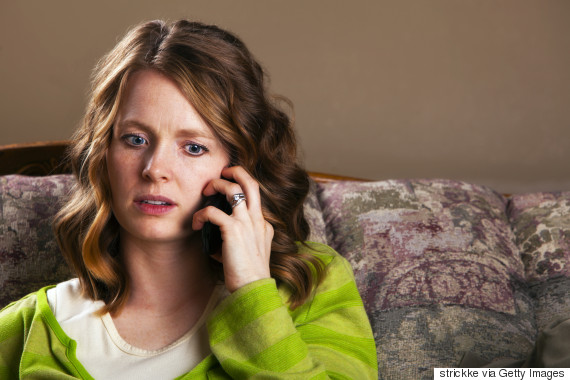 Don't answer calls from numbers you don't recognize. (Photo: Getty Images)
But no one has reported losing money because of it, and there's a good reason why. The scammers aren't getting ahold of any personal information during the call, besides a single recording of you saying one word.
"It should not be able to work," Lisanne Roy Beauchamp from The Canadian Anti-Fraud Centre told The Huffington Post Canada.
The Centre said while it has received complaints about the calls, it has no evidence of fraud.
Regarding the possibility that the recording could be used to authorize charges on your phone, Snopes also pointed out that there's no reason why a phone company would need your voice. The scammer could just say "yes" themselves.
Still, hang up if someone calls and asks "can you hear me?" The BBB also recommends adding Caller ID, not answering unfamiliar numbers, and making a note of the number to report to its Scam Tracker.
But beware of CRA scam
Another, more dangerous scam is still going around.
In the original version, someone who claimed to be from the Canada Revenue Agency would ask for personal info over email, phone or even a text message in order to hand over a refund or benefit payment, or threaten the caller over a fake debt.
The RCMP has seen a big drop in financial losses due to this scam since a number of people were arrested at call centres in India last year.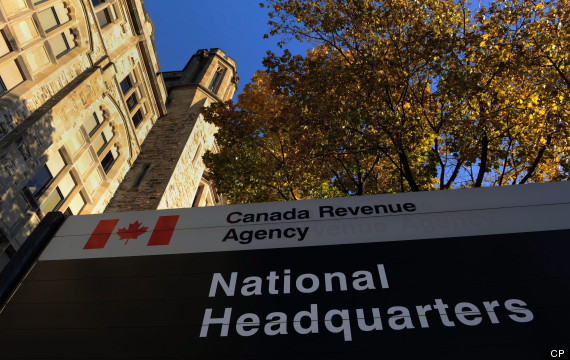 If someone claiming to be from the CRA asks you for your credit card number over email, they are not from the CRA. (Photo: CP)
But the fraudsters are trying a new approach — promising victims they'll pay back most of the money, for an administrative fee that is five per cent of the original amount lost.
Canadians have lost more than $6.2 million to scammers posing as government officials since January 2014.
The agency will never contact you by email asking for personal info. If you get a call saying you owe money, check My Account on the CRA's website to be sure.
If you've been scammed, you can report it to the Canadian Anti-Fraud Centre at 1-888-495-8501.
Also on HuffPost
10 Tips From The Better Business Bureau To Avoid Online Dating Scams