OTTAWA — The federal government says thousands of jobs for young Canadians didn't materialize quite as the Liberals had expected under a marquee summer jobs program.
The government says that almost 66,000 jobs were created last year through the Canada Summer Jobs program.
That's almost 32,000 more than what the previous Conservative government funded in 2015, but also about 11,000 short of the 77,000 threshold the Liberals said they were hoping to meet.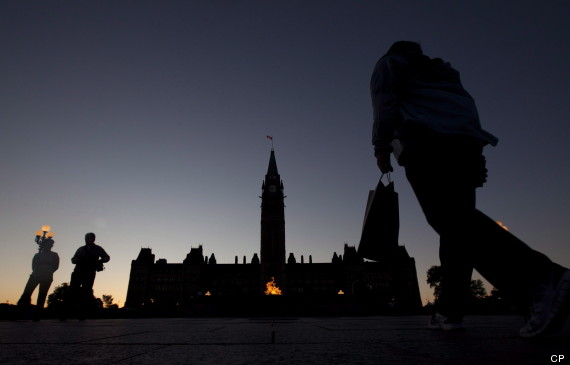 The government says the shortfall is nothing out of the ordinary for the program. (Photo: The Canadian Press)
The 77,000 figure was one Prime Minister Justin Trudeau promoted at an event in Ottawa where the Liberals outlined how they were expanding the program because of increased demand for funds.
But when asked by the NDP about just how many jobs were created last year, the written response recently tabled in Parliament says just 65,874 jobs were created through the program last year.
More than 34,000 jobs had been created in each of the previous two years when there was enough government funding for 35,000 jobs.
The government says the shortfall is nothing out of the ordinary for the program, and that employers withdraw every year — sometimes because they can't recruit students, or they overestimate how many positions they need to fill.
Many of last year's applicants to the program were first timers, suggesting that they may have overestimated their ability to hire students for the summer season.
Program promoted by all parties
The application for this year's program closed at the start of February after the government extended the deadline.
The annual program is one promoted by all parties as a way to help local business fill positions and give students some on-the-job experience.
The government had pledged in the budget to add $339 million over three years to the summer jobs program in order to double the number of placements each year to 70,000 from 35,000 for students working at not-for-profit organizations, public sector employers and small businesses with 50 or fewer employees.
Last June, Trudeau announced that demand for the program was so high that the government had approved more than 7,000 additional jobs for the Canada Summer Jobs program.
The government had about $220 million available to spend last year on the 77,000 jobs Trudeau said were approved for funding.
Final numbers posted by Employment and Social Development Canada at the end of December show about $194.1 million was spent.
Also on HuffPost
Trudeau Government's Broken Promises (So Far)