Scarlett Johansson sparked quite the controversy last year when it was announced she would play Major Motoko Kusanagi — the lead Japanese (emphasis ours) character in the adaptation of the manga series Ghost in the Shell.
Now, nearly a year later, the actress has finally responded to the criticism, but unfortunately, she's missing the point.
"I certainly would never presume to play another race of a person," she said in an interview with Marie Claire. "Diversity is important in Hollywood, and I would never want to feel like I was playing a character that was offensive."
"Also, having a franchise with a female protagonist driving it is such a rare opportunity," she continued. "Certainly, I feel the enormous pressure of that — the weight of such a big property on my shoulders."
Whitewashing in Hollywood has always been a problem, with many Asian actors losing roles to prominent white celebrities. Besides Johansson taking on the lead in "Ghost in the Shell," there have been many other instances of this.
And, most recently, Tilda Swinton was cast as the Ancient One in Marvel's "Dr. Strange," a character who is of Tibetan descent. Similar to ScarJo, Swinton defended her role by claiming feminism.
In an email exchange with Margaret Cho that was later made public in December, Swinton defended the casting, saying that the Ancient One's character was rewritten as a woman of Celtic origin to step away from the "old 'Dragon Lady' trope."
"I accepted happily, impressed that, for once, they aimed to disrupt the 'wisdom must be male' never-ending story - and, by the way, for once, wanting to feature a woman who's a badass, over 26 and not simply bursting out of a bikini."
Hollywood needs to wake up.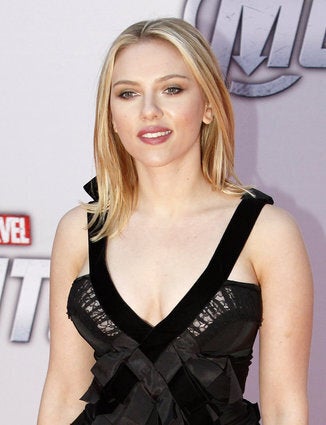 Scarlett Johansson 100 Sexiest Photos