Whitney Houston was born to be a star.
From her stellar vocals and killer style to her acting chops, there's no question Houston will have an everlasting influence on pop culture.
Her timeless dance songs like "I'm Every Woman" and "How Will I Know" will force most people to hit the dance floor, while the more sultry classics like "I Will Always Love You" and "I Have Nothing" can bring you to tears.
Houston's outstanding voice — which won her a total of seven Grammy awards and also grabbed her 18 other nominations — is probably what people remember most.
So it only makes sense that on the fifth anniversary of the superstar's tragic death, we recall five reasons why she will always be queen of music's biggest night.
1. A 22-year-old Whitney Houston made her debut at the Grammys in 1985. Not only did she take home the award for Best Pop Vocal Performance, Female, but she also gave us a powerful live performance of "Saving All My Love For You."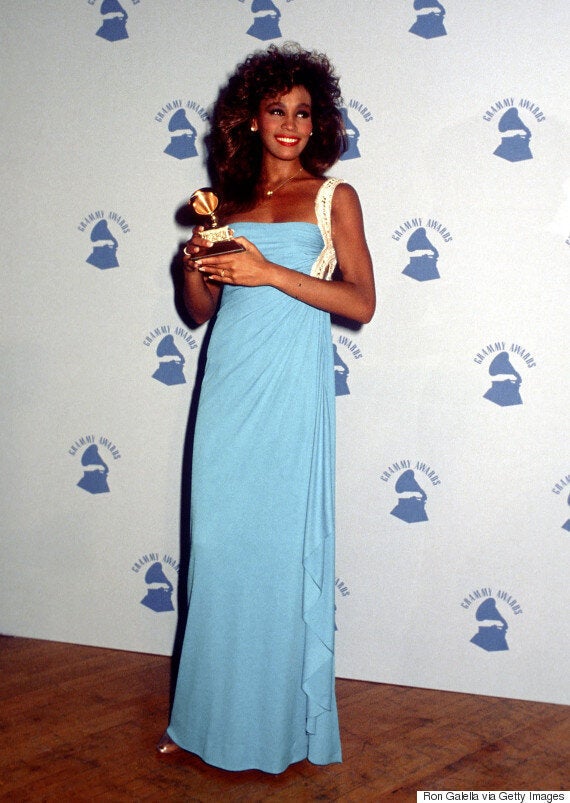 3. At the 1989 Grammys, the then-26-year-old star may not have taken home any prizes, but she took the audience's breath away singing "One Moment In Time" live.
4. In 1994, "The Bodyguard" actress opened up the 36th awards by singing one of her most popular hits, "I Will Always Love You."
5. For the 1999 show, the mother of one took home the award for Best Female R&B Vocal Performance and stole the show by wearing this pink ensemble to accept her prize.