It's a well-known fact at this point that Beyoncé is a killer performer.
Being introduced by mama Tina Knowles-Lawson, Queen Bey took to the Grammys stage flaunting her blossoming baby belly in a shimmering floor-length gold gown and a crown to match.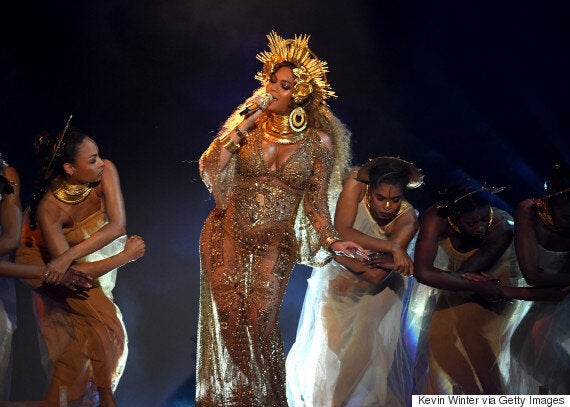 First singing "Love Drought" off her hit album "Lemonade," the 35-year-old's performance was a clear ode to feminism and motherhood, with an entourage of women dancing in the background.
Next, the Houston native sang the emotional track "Sandcastles" off her latest album as well. And although she sang the song sitting down, she still managed to take audience's breath away with her stunning imagery and nearly perfect live vocals.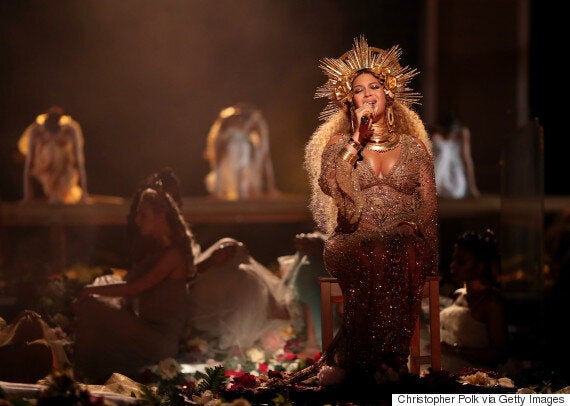 Shortly after her stellar performance, Bey took home the award for Best Urban Contemporary Album, and made sure to thank her family first and foremost.
She then set the record straight on what "Lemonade" was truly about.
"We all experience pain and loss, and often, we become inaudible," the singer explained. "My intention for the film and album was to create a body of work that would give a voice to our pain, our struggles, our darkness and our history — to confront issues that make us uncomfortable."
"It's important for me to show images to my children that reflect their beauty, so they can grow up in a world where they look in the mirror, first through their own families, as well as the news, the Super Bowl, the Olympics, the White House, and the Grammys, and see themselves, and have no doubt that they're beautiful, intelligent, and capable," she continued.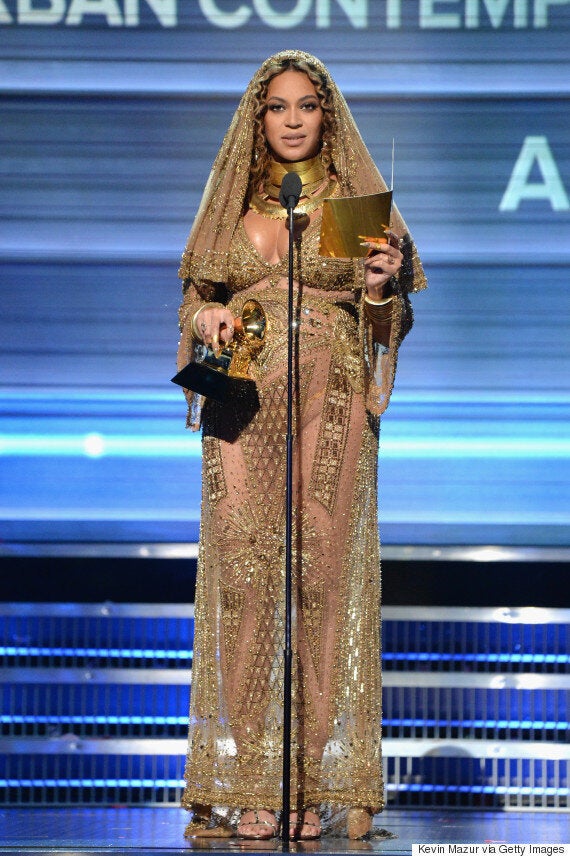 "This is something I want for every child of every race, and I feel it is vital that we learn from the past, and recognize our tendencies to repeat our own mistakes. Thank you again for honouring Lemonade, thank you for tonight, this is incredible."
They don't just call Beyoncé the queen for nothing.
Because with Sunday's performance, like many before, she proved women are absolutely unstoppable.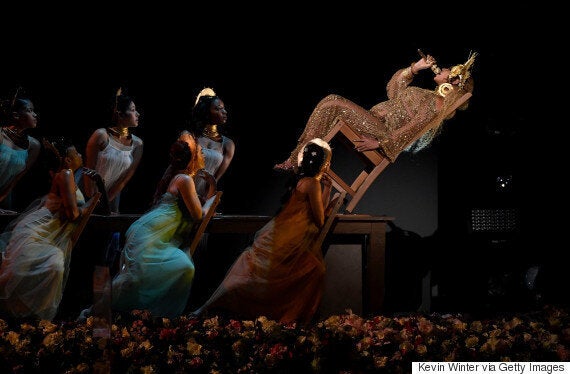 Watch her full performance below.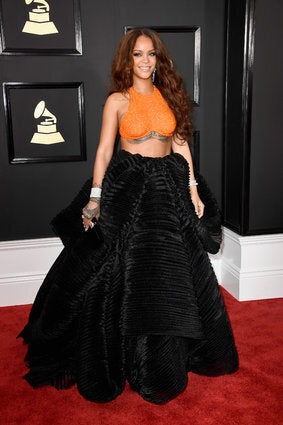 Grammys 2017 Red Carpet Photos