Singer Joy Villa may not necessarily be known for her top hits, but she gets noticed for her quirky red carpet looks at the Grammys.
This year, the 25-year-old decided to show up to music's biggest night wearing yet another daring ensemble.
Initially hidden under a white cloak, her partly see-through red, white and blue dress had the words, "Make America Great Again" printed on the front.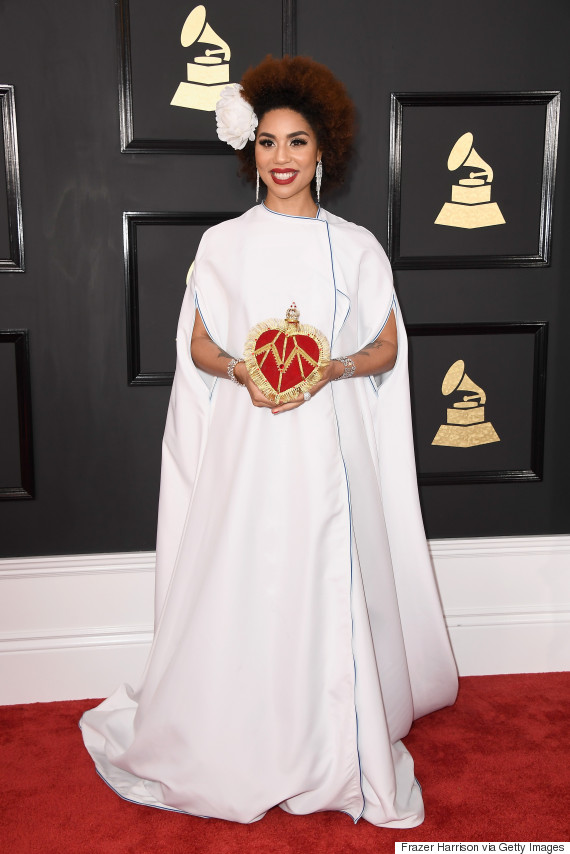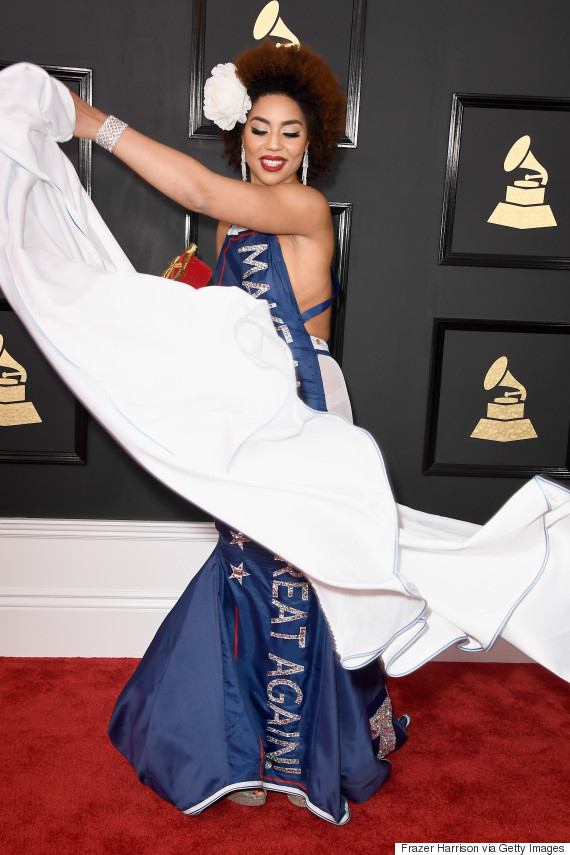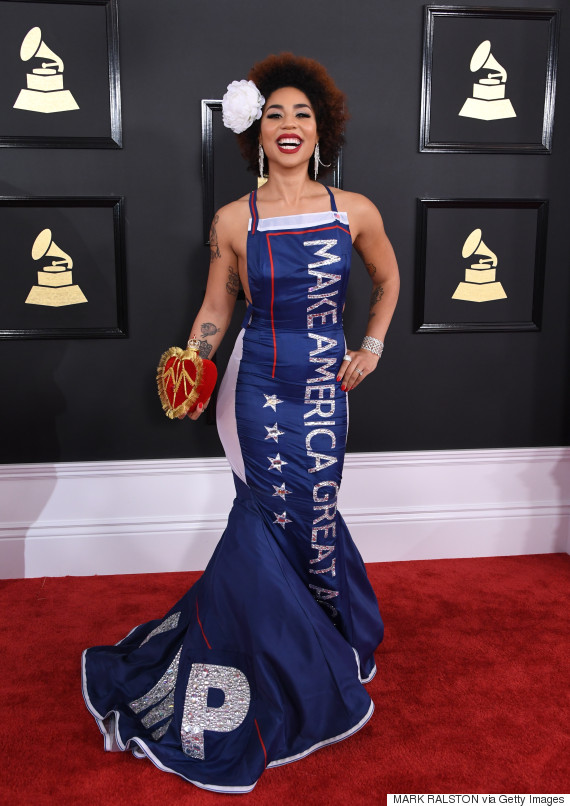 And as the naturalista brought more attention to herself by twirling around on the red carpet, she also revealed the train of her dress had "Trump" embellished on it.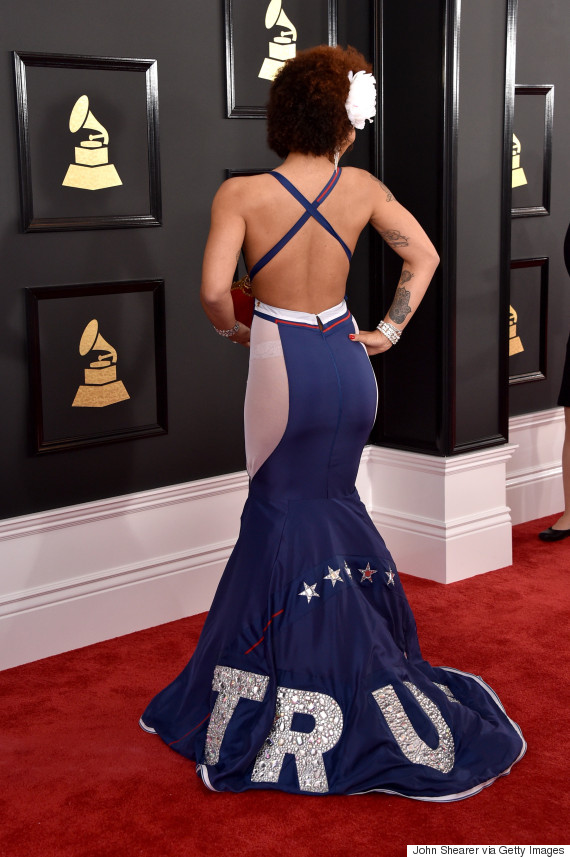 Mmmkay...
Viewers were left, um, puzzled by the look and weren't afraid to sound off on Twitter.
oh she thought she was doing something with this reveal pic.twitter.com/FbDRmDko3G

— 🚘 (@VanDerek_) February 12, 2017
J** V**** pulls this notice me, senpai stunt on the Grammy red carpet every damn year pic.twitter.com/39Am5g1ALx

— Craig Bro Dude (@CraigSJ) February 12, 2017
T-H-I-R-S-T-Y

(Also, the fit is terrible.) https://t.co/Mr2VvcMUOI

— Abby Gardner (@abbygardner) February 12, 2017
Many didn't even seem to know who Villa was.
@CraigSJ literally who

— Myles Tanzer (@mylestanzer) February 12, 2017
this bitch is always doing the absolute MOST and still no one knows who she is#GRAMMYs pic.twitter.com/sFfv8DDNW8

— ㅤ (@babyheirandafro) February 12, 2017
@CraigSJ I honestly do not know who this is.

— Tyler Conway (@jtylerconway) February 12, 2017
Yikes.
But this isn't the first time she's shown up to the show rocking some questionable fits.
Last year, Villa showed up to the Grammys wearing this.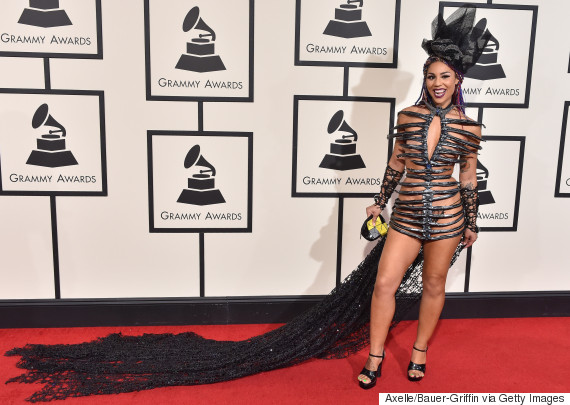 Welp.
Enjoy your 15 minutes of fame for 2017, girl.
Bye.
Also on HuffPost
Grammys 2017 Red Carpet Photos