Paris Jackson used her stage time at Sunday's Grammy Awards to bring attention to the anti-pipeline protests in Standing Rock.
"We could use this kind of excitement at a pipeline protest guys. #NoDAPL," she told the enthusiastic crowd, before announcing a performance by Daft Punk and The Weeknd at the beginning of the show.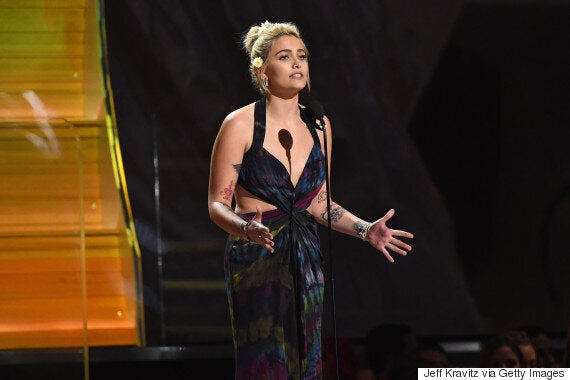 The King of Pop's daughter has been a big supporter of those standing against the Dakota Access Pipeline (DAPL).
In December, Jackson got a tattoo to show her solidarity with anti-pipeline activists, Refinery29 reported. The tattoo was designed by Stephanie Big Eagle, a descendant of the Oceti Sakowin nation.
Activists are asking tattoo artists to ink the design for a donation of $20 or $30 to the movement's GoFundMe.
Construction on the final section of the pipeline began this week. Protesters, many of whom had been camped out in North Dakota for months, were served a federal eviction notice for Feb. 22, according to The Washington Post.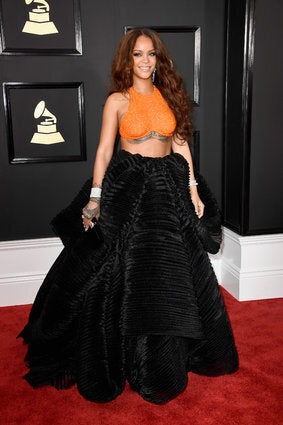 Grammys 2017 Red Carpet Photos