Twenty One Pilots won their very first Grammy on Sunday evening, and they'll remember the moment forever.
Because they accepted the award without pants.
Yup, after winning the Grammy for Best Pop Duo/Group for their hit song, "Stressed Out," Tyler Joseph and Josh Dun dropped their pants and strolled right up to the stage in their underwear (boxers over briefs, FYI).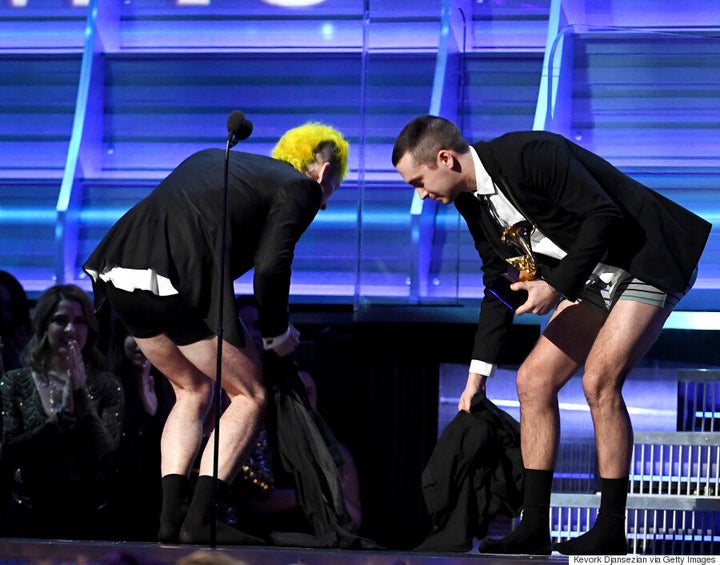 But don't be fooled. This was no stunt. Their decision to ditch the pants to accept one of music biggest honours is actually quite touching.
"This story, it starts in Columbus, Ohio, it was a few years ago and it was before Josh and I were able to make money playing music," Tyler told the crowd.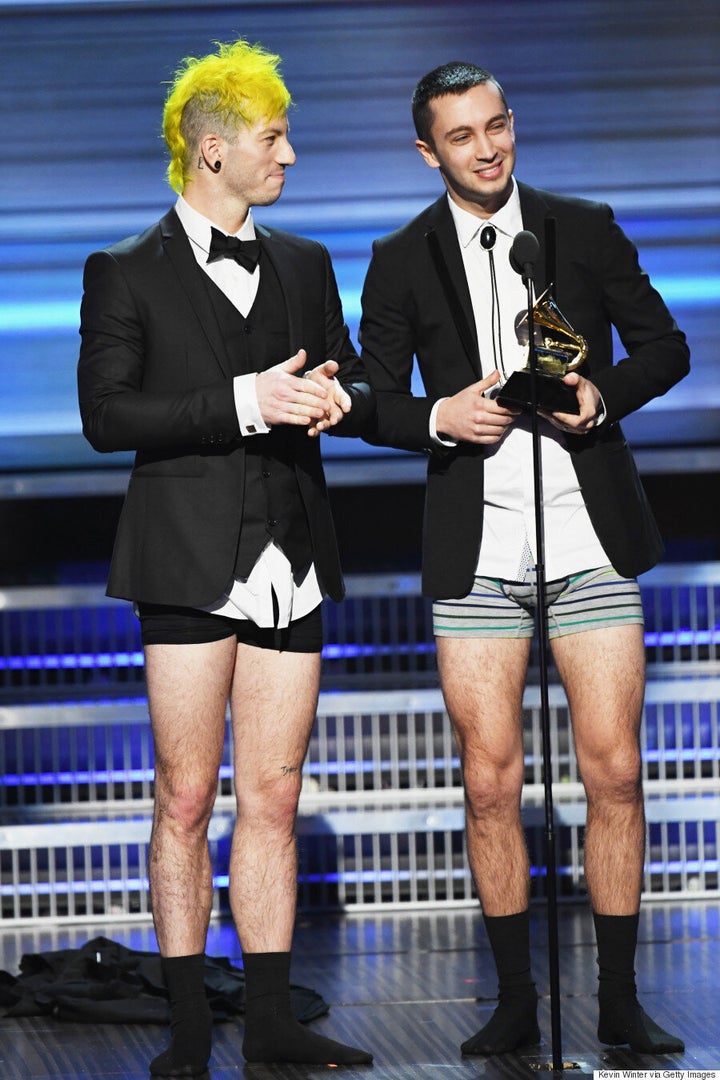 "I called him up, and I said, 'Hey Josh, want to come over to my rental house and watch the Grammys? As we were watching, we noticed every single one of us was in our underwear, and seriously, Josh said to me, and we were no one at the time, he turned to me and he said, 'If we ever go to the Grammys, if we ever win a Grammy, we should receive it just like this.'"
The duo finished their speech with an inspirational message to all the up and coming musicians out there, saying, "I want everyone at home whose watching to know that you can be next. So watch out, OK, because anyone from anywhere can do anything."
When it comes to the Grammys: no pants, no problem.
For all the looks from the 2017 Grammys red carpet, check out the slideshow below!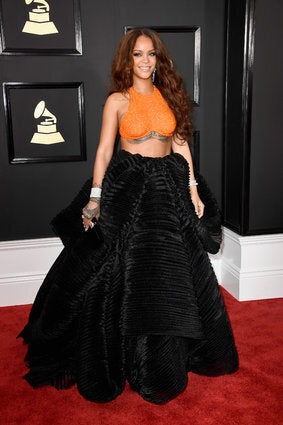 Grammys 2017 Red Carpet Photos