John Oliver has come up with a plan to sneak more facts into U.S. President Donald Trump's day — a plan so genius it just might work.
Oliver returned to the small screen in HBO's "Last Week Tonight" in its fourth season premiere Sunday. The comedian used the episode to examine Trump's rocky relationship with the truth, highlighting the president's obsession with "fake news" and what seems to be a widespread contempt for facts.
"How did we get a pathological liar in the White House?" he asked.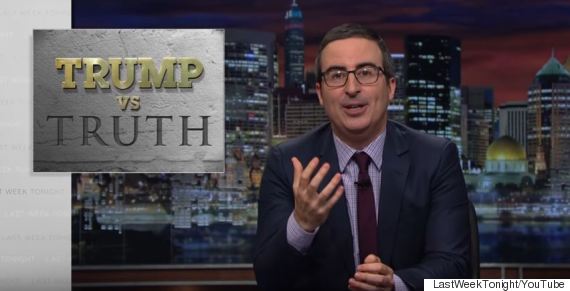 John Oliver is targeting Donald Trump in the one place the U.S. president is guaranteed to watch.
These topics have been covered at length since Trump took office. So for his return to the airwaves, Oliver decided to take it a step further.
He announced that "Last Week Tonight" would buy advertising spots on a number of morning cable news shows — the same ones Trump reportedly watches to inform himself of world events.
The ads, which began running Monday morning in the Washington, D.C. area on CNN, MSNBC, and Fox News, are aimed at (secretly) educating Trump "in an attempt to bring him up to speed on some information he may lack," said Oliver.
In one ad, a cowboy quickly departs from talk of catheters to the nuclear triad.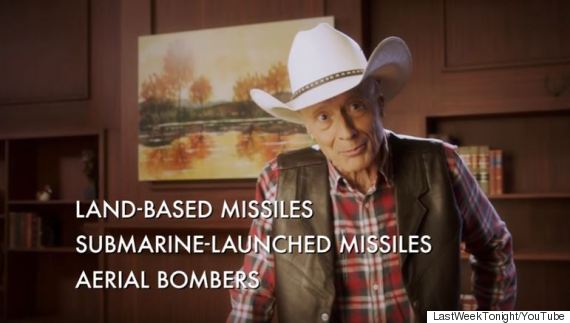 Other TV spots have the same folksy cowboy explain:
That killing families of terrorists is considered a war crime
The difference between a salad fork and an entree fork
How to pronounce the name "Tiffany" (one of Trump's daughters).
Watch the entire segment below:
Also on HuffPost