Well, at least it can't get any worse.
A decade after the iPhone and Android smartphones began eating into its sales, BlackBerry's share of the mobile operating system market has been reduced to zero.
IT research firm Gartner's latest report on the state of the global smartphone market lists the BlackBerry operating system's share of the market as 0.0 per cent, thanks to rounding. The company's actual share is 0.0481 per cent.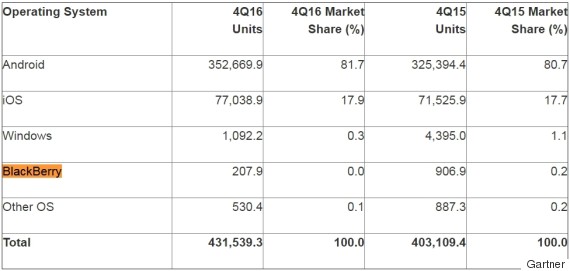 There were just 207,900 phones running BlackBerry OS sold in the fourth quarter of 2016, Gartner reported, compared to 353 million Android devices and 77 million iPhones.
BlackBerry OS sales are down 88 per cent in the past two years.
According to research from CMC Markets carried out last year, BlackBerry subscribers peaked worldwide in 2013 at 85 million, but by spring of 2016 that had fallen to 23 million.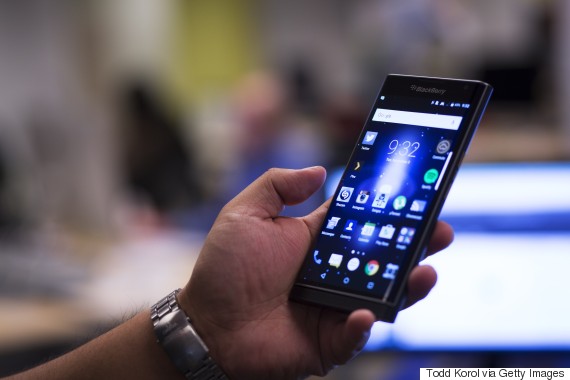 The 2015 BlackBerry Priv is one of the last smartphones to be produced by BlackBerry. (Photo: Todd Korol/Toronto Star via Getty Images)
It's been a long, slow decline for the Ontario-based company whose phones were so popular and habit-forming they were once known as "CrackBerries."
Analysts say the company's slow reaction to the arrival of full-screen smartphones like the iPhone and Android devices is largely to blame for BlackBerry's decline.
Some questioned whether then-co-CEOs Mike Lazaridis and Jim Balsillie were focused on the right things. They pointed to Balsillie's long effort to bring an NHL team to Hamilton, Ont., as a possible distraction at a crucial time.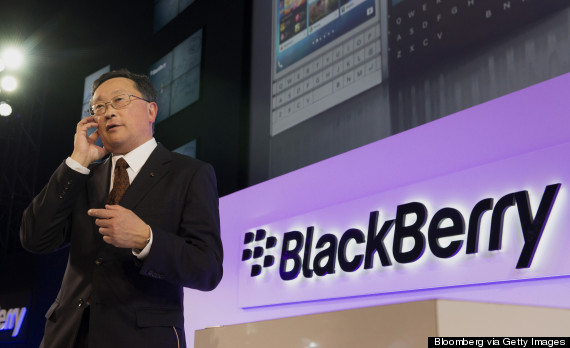 John Chen, chief executive officer of BlackBerry Ltd., speaks on a Passport smartphone during a Bloomberg Television interview at a product announcement in Toronto, Ontario, Canada, on Wednesday, Sept. 24, 2014. (Photo: Hannah Yoon/Bloomberg via Getty Images
The company announced last fall it would no longer make smartphones of its own. BGC Partners analyst Colin Gillis called that move "the completion of their exit" from the smartphone business.
He noted that the company's CEO, John Chen, has a background in software, having previously headed up Sybase.
"Chen is a software CEO historically. He's getting back to what he knows best: higher margins and recurring revenue," Gillis told Bloomberg.
Also on HuffPost