Britax is recalling 36,000 "Click & Go" receiver mounts in Canada that attach car seats to strollers because they can unexpectedly detach and cause car seats to fall.
The recall applies to the Britax B-Agile and BOB Motion models.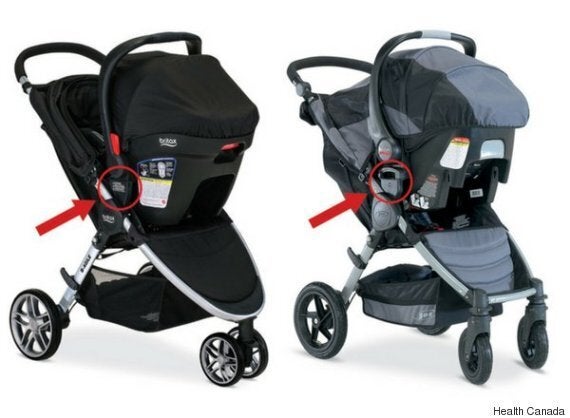 The company has received 118 reports of customer incidents in Canada, including one case where a child suffered a head injury, according to Health Canada.
The company is also recalling 676,000 of the products in the United States, where there have been another 25 injuries reported, including cuts, bruises, scratches and bumps to the head.
The recalled strollers were sold from May 1, 2011 to Feb. 15, 2017.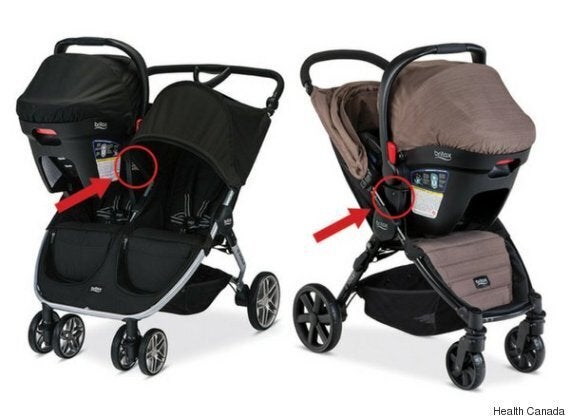 The company recommends customers stop using the stroller-car seat combination immediately, but says the products are safe when used individually.
Model numbers for the relevant strollers can be found on the inside of the stroller's metal frame near the right rear wheel for single strollers, and in the front middle underside of the frame on double strollers.
With files from The Associated Press.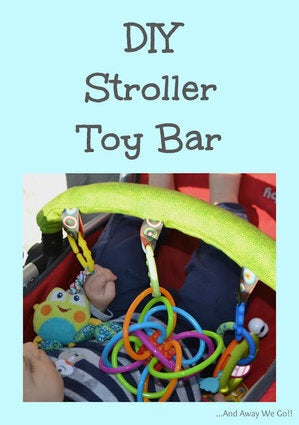 15 Stroller Hacks Every Parent Should Know