Many parents don't mind giving their child something sweet for lunch from time to time. But for one mom, it looks like those days may be over.
An Australian mother-of-eight recently packed her kid a slice of chocolate cake as a part of their lunch. But much to her surprise, the child's kindergarten teacher didn't approve of the treat and sent home a note with the tot asking mom to choose "healthier" foods.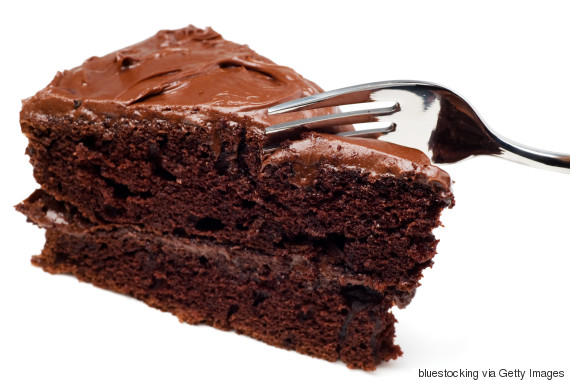 One of the mom's friends, Melinda Tankard Reist, posted a photo of the note on her Facebook page, and it has since gone viral.
"Your child has chocolate slice from the Red Food category today," the letter read. "Please choose healthier options for Kindy."
In Australia, the Red Food category is a nutrition guideline for schools. It states that it discourages the consumption of foods that "do not contribute positively to the diet and are low in nutritional value," like soft drinks, cakes and coconut milk.
Regardless, Reist still had a cheeky response for the teacher's controversial decision, telling mom "to put in two slices tomorrow and tell them to get lost."
And Facebook users seemed to take her side.
"This is not appropriate," one person wrote. "It's not a teachers [sic] place to say what kids can eat. And how did the kid feel being the only one to get a note? And if they weren't the only one that's not good either."
"How completely over the top," said another.
What a calamity.
Do you think the teacher had a right to send the note home? Let us know in the comments below.
Also on HuffPost
5 Worst "Healthy" Fast-Food Kids Meals