The Kiss Cam — what would a sporting game be without it?
The famed cam celebrates awkward kisses and puppy love by picking out couples from the crowd. But at this year's NFL Pro Bowl in Orlando, things got a lot more inclusive.
In a new campaign called Love Has No Labels, the National Football League partnered with creative agency R/GA and The Ad Council to create the perfect PSA for this Valentine's Day, honouring different forms of love not traditionally shown on the Kiss Cam.
According to the Ad Council, the video features "real families, couples and friends across different races, religions, genders, sexualities, abilities and ages."
In the ad, we first see the Kiss Cam spotlight a man and woman, but then it readjusts to focus in on the man kissing his husband. The remaining of the segment features a mixed race couple, two boys with Down syndrome, a woman in a wheelchair with her husband and a gay couple — one of whom is a survivor of last year's deadly shooting at a gay nightclub in Orlando.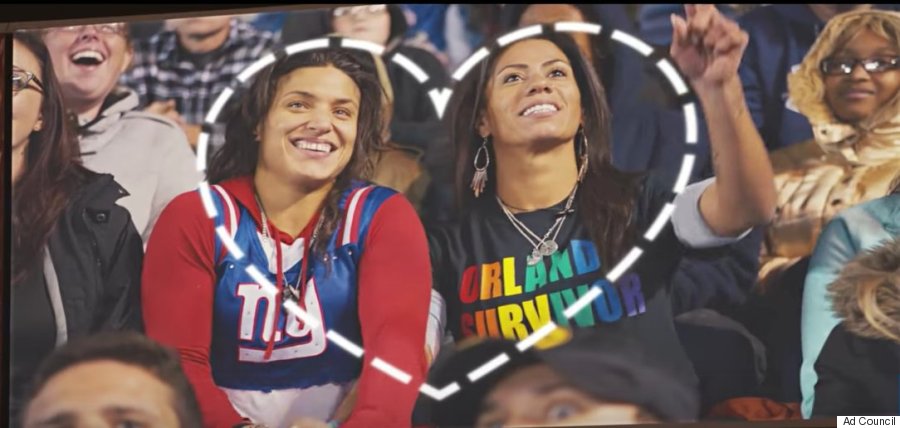 In the past, the NFL has struggled with how to properly deal with progressive issues and has been accused of showing anti-gay bias, but with this "Fans of Love" commercial, released at this particular moment of political uncertainty, they are attempting to send a message of inclusivity, showing that fans of all races, religions and sexual orientations are welcome.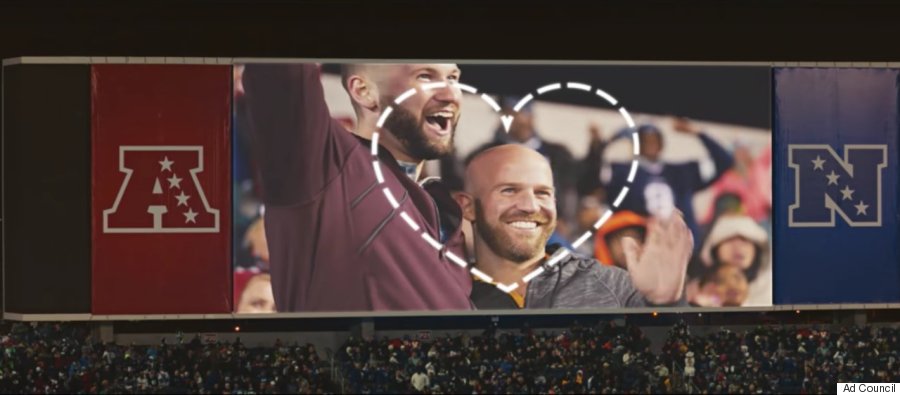 "While the vast majority of Americans consider themselves unprejudiced, many of us unintentionally make snap judgments about people based on what we see — whether it's race, age, gender, religion, sexuality, or disability," Ad Council wrote. "By becoming aware of our own biases, we can work to end bias in ourselves, our families, our friends, and our communities."
Bravo, NFL.
Also on HuffPost