An Alberta senior claims he had to sell his home to cover the cost of a painting bill forced upon him by village officials.
Bill Yarmovich, 86, told CTV News that he tried to paint his house himself in 2015 after the Village of Ryley sent him a bylaw notice for "unsightly premises."
Because of his age, the work was slow-going. Yarmovich managed to get started on the project, but slipped off his ladder and broke a couple ribs.
The village council took mercy on him and extended the deadline to have the painting finished, he told Global News.
Yarmovich talks to CTV News about the painting bill. Story continues below:
However, while his ribs were healing, he said bylaw officers gave him a ticket for tall grass; Ryley has a "community standards" bylaw that requires homes' exteriors and properties be kept neat and tidy.
Still, Yarmovich persevered. He paid the ticket and in the summer of 2016 was back to painting his house.
However, heavy rain left him unable to paint for most of the summer, he said, and the deadline set out by the village passed.
When he hadn't finished painting his house, reports the Tofield Mercury, the village arranged to have a crew do it.
Yarmovich he looked into government assistance to help cover the invoice, but when it was not available to him, he had no choice but to sell his home.
"Luckily, a guy was interested and he bought it, which was a relief. Even though, I basically gave it away, it was a relief," he said in a Global interview.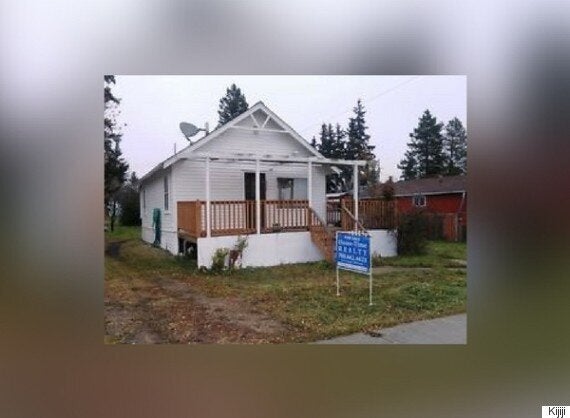 The Elder Advocates of Alberta Society says it's looking into the case, and has asked the Village of Ryley to consider waiving the painting fees and to return the lawn-mowing fine, reported the Tofield Mercury.
"So heartbroken for this old guy, seriously he broke ribs trying to comply with the order to paint his home...where did all the good helpful neighbors go?" asked Jenny Schultz.
"I think the village needs to help seniors. I think the government of Alberta needs to provide help to seniors who are in such difficulties. This poor man. I can't imagine how the village would be so indifferent to his plight. It's shameful. Just shameful," wrote Julie Ali.
The Village of Ryley is located about an hour's drive east of Edmonton.