Liberal Leader Justin Trudeau was in a Montreal Metro station Wednesday and took part in a random act of kindness.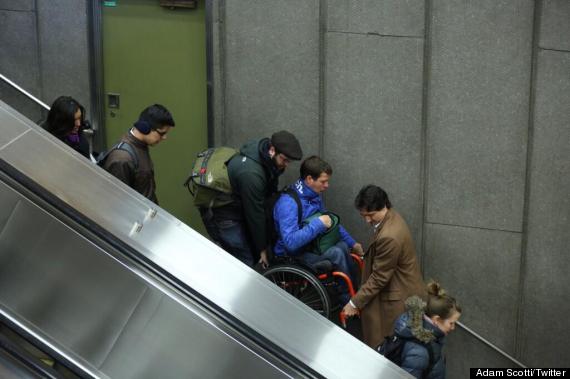 At Jarry metro today with @JustinTrudeau - a broken escalator makes it hard for some to get to their metro #cdnpoli pic.twitter.com/J0OSXbpTZb

— Adam Scotti (@AdamScotti) April 16, 2014
Classy.
Get the most important Canadian political news delivered to your inbox. Sign up for our newsletter.
Also on HuffPost
The Trudeau-Grégoire Family