The family of a three-year-old B.C. girl who may have died of pneumonia said the hospital sent her home just a day before she died.
Nimrat Gill had trouble sleeping and started coughing on the night of Sunday, Feb. 5, her mother Balraj wrote on Facebook.
She and her husband, who was also sick, took the preschooler to Abbotsford Regional Hospital early that next morning. Doctors gave her husband antibiotics, but told them to give Nimrat Tylenol and said she'd be fine.
But later Monday night, she started throwing up, Balraj told CTV Vancouver, so early Tuesday, they took her back to the hospital.
"Within five hours, she was gone," Balraj said.
The girl was given an X-ray and blood tests, but started to get agitated and her words didn't make sense, Balraj told the Vancouver Sun.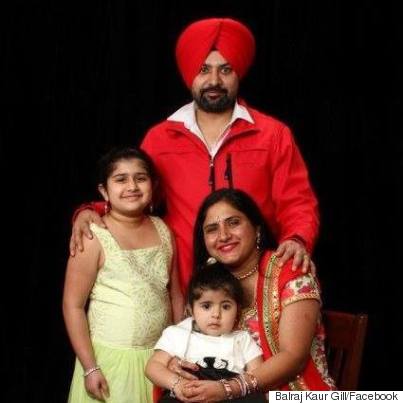 Three-year-old Nimrat Gill died suddenly, potentially of pneumonia, earlier this month. (Photo: Balraj Kaur Gill/Facebook)
"She was starting to bite her lips and her fingers so I asked a nurse, 'Why is she doing that? Why is she getting angry?' She's never done that before," she said.
The nurse attributed her behaviour to either a fever or a dislike of having blood drawn.
Balraj also wrote on Facebook that she believes her daughter should have been given oxygen or an IV because vomiting was making her dehydrated.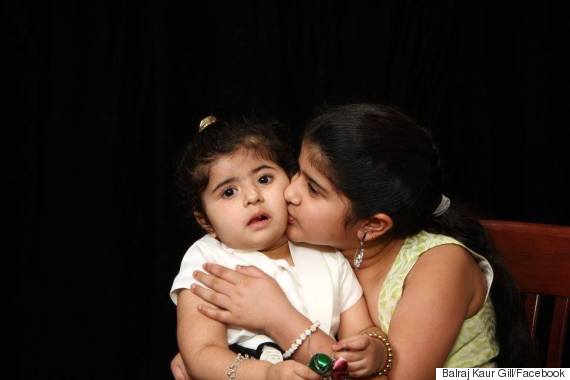 Nimrat and her older sister Simrat in a photo from their mother's Facebook page. (Photo: Balraj Kaur Gill/Facebook)

Nimrat's skin started to turn blue, and soon after, a "code" call was made, Balraj told CTV Vancouver. Hospital staff crowded the room, but she died.
According to a doctor's report obtained by Global News, the girl is believed to have died from pneumonia and related septic shock that ended in respiratory failure and further cardiac arrest.
"I feel frustrated and helpless. I can't do anything for her," her mother told the broadcaster.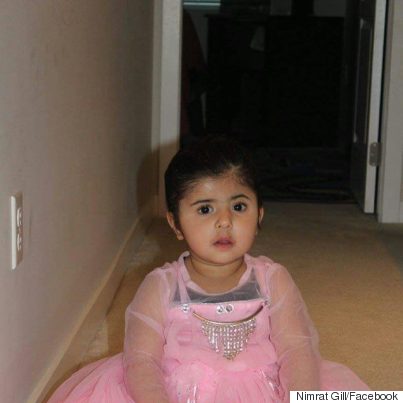 Nimrat Gill was remembered at a funeral service this past weekend. (Photo: Nimrat Gill/Facebook)
Fraser Health told Global it has started an investigation into the care Nimrat received, but the family has doubts about its independence. B.C. Coroners Service has also launched a probe into the child's death.
Nimrat's funeral was held on Sunday. Her mom wrote on Facebook that she shouldn't have died.
"They should had taken the X RAYS and BLOOD TEST on the first visit then my daughter would have been with us," she wrote.
"Her whole life was before her."
Follow The Huffington Post B.C. on Facebook, Twitter, and Instagram.