Head's up, ladies: if you've been dreaming about working at Uber, you might want to reconsider.
A former employee of the ridesharing app has accused the company of threatening to fire her and ignoring a history of complaints after she reported her then-manager of sexual harassment.
In the post, Fowler alleges that when she worked as a site reliability engineer in 2015, her boss solicited her for sex.
"On my first official day rotating on the team, my new manager sent me a string of messages over company chat. He was in an open relationship, he said, and his girlfriend was having an easy time finding new partners but he wasn't. He was trying to stay out of trouble at work, he said, but he couldn't help getting in trouble, because he was looking for women to have sex with. It was clear that he was trying to get me to have sex with him, and it was so clearly out of line that I immediately took screenshots of these chat messages and reported him to HR."
Unfortunately, Uber's HR ignored her complaint and her boss was only given "a stern talking-to."
"When I reported the situation, I was told by both HR and upper management that even though this was clearly sexual harassment and he was propositioning me, it was this man's first offense, and that they wouldn't feel comfortable giving him anything other than a warning and a stern talking-to. Upper management told me that he 'was a high performer' (i.e. had stellar performance reviews from his superiors) and they wouldn't feel comfortable punishing him for what was probably just an innocent mistake on his part."
Fowler was then given an ultimatum: move to a different team where she had less experience or stay in her current role and put up with her boss who "would most likely give me a poor performance review when review time came around, and there was nothing they could do about that."
Fowler chose to switch to a different team, and once she got there, learned that other female employees had also brought complaints to HR over harassment. Fowler said she "was surprised that some of them had stories similar to my own. Some of the women even had stories about reporting the exact same manager I had reported."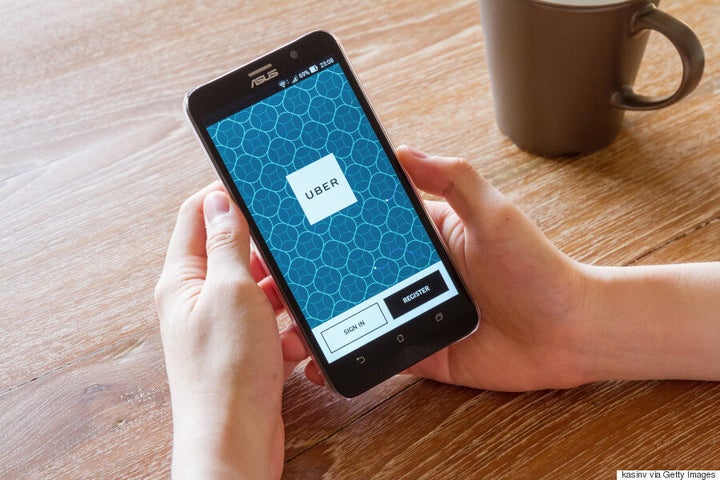 She also describes the rampant sexism within the company, detailing an incident in which Uber refused to pay for leather jackets for the six women on the site reliability engineer team, while paying for jackets for approximately 120 of the men on the team.
"One day, all of the women (there were, I believe, six of us left in the org) received an email saying that no leather jackets were being ordered for the women because there were not enough women in the organisation to justify placing an order. I replied and said that I was sure Uber SRE could find room in their budget to buy leather jackets for the, what, six women if it could afford to buy them for over a hundred and twenty men.

"The director replied back, saying that if we women really wanted equality, then we should realise we were getting equality by not getting the leather jackets. He said that because there were so many men in the org, they had gotten a significant discount on the men's jackets but not on the women's jackets, and it wouldn't be equal or fair, he argued, to give the women leather jackets that cost a little more than the men's jackets."
Near the end of her time at Uber, Fowler says her manager threatened to fire her because of her complaints to HR.
"He told me I was on very thin ice for reporting his manager to HR. California is an at-will employment state, he said, which means we can fire you if you ever do this again. I told him that was illegal, and he replied that he had been a manager for a long time, he knew what was illegal, and threatening to fire me for reporting things to HR was not illegal. I reported his threat immediately after the meeting to both HR and to the CTO: they both admitted that this was illegal, but none of them did anything. (I was told much later that they didn't do anything because the manager who threatened me "was a high performer")."
Kalanick also posted a series of tweets reiterating his statement to Gizmodo and promising to instigate an "urgent investigation."
According to Business Insider, Kalanick sent the company a memo about the investigation and is holding an all-hands meeting on Tuesday to address the situation. Huffington Post co-founder and Uber board member Arianna Huffington is reportedly helping with the investigation and will be at the all-hands meeting.
Since her post went viral, Fowler says she has been flooded with messages of support, and tweeted a message of thanks.
"I am so humbled by and thankful for the overwhelming support I've received today. Wow. So many thanks to you all," she wrote on Twitter.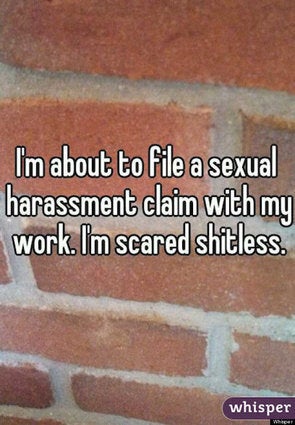 Women Who Reported Sexual Harassment