There's no question that Viola Davis is a stellar entertainer.
The Juilliard alumna, who has taken Hollywood by storm, is the recipient of some of the most coveted awards in showbiz, including a BAFTA, a NAACP award and a Golden Globe for her most recent work in the critically acclaimed film "Fences."
But outside of her work on the big and small screens, there's a lot more to appreciate when it comes to the "How To Get Away With Murder" star. From fearlessly rocking her natural hair on the red carpet, to raising a daughter who is confident in her own skin, the actress is definitely a one-of-a-kind gal, on and off set.
Below are five reasons why this extraordinary woman deserves all the recognition in the world.
Here's to you, Ms. Davis.
1. She doesn't let her daughter play with Barbies for the best reason possible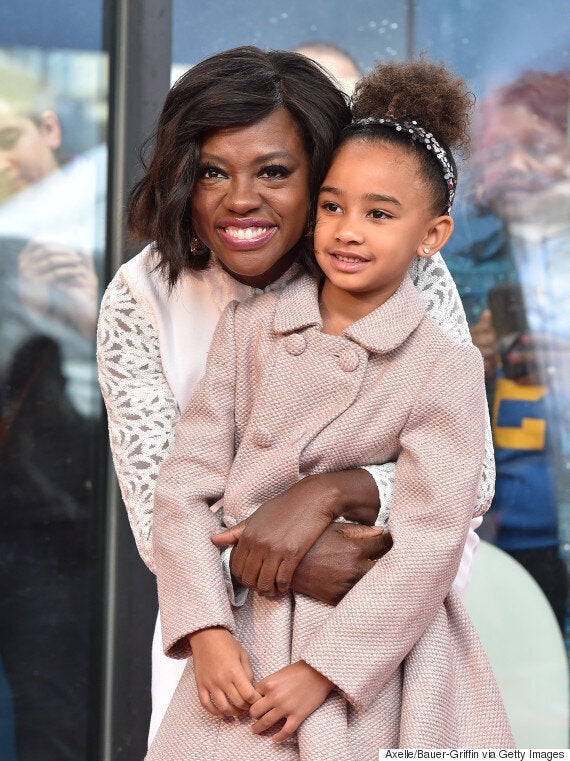 "Mostly she plays with small animals. I don't want her to begin to create images throughout her life featuring women that do not look like her at all that she puts too much value in," Davis told the magazine.
"She says the two most important parts of her are her heart and her head," Davis explained. "I want Genesis to know that her values are within."
In 2015, Davis became the first black woman to win an Emmy for outstanding lead actress in a drama series. And after giving fellow nominee Taraji P. Henson a warm embrace before accepting her award, the Shondaland lead gave audiences a moving speech on the hardships of being a black woman in Hollywood.
"In my mind, I see a line," she began, "and over that line, I see green fields, and lovely flowers, and beautiful white women with their arms stretched out to me over that line, but I can't seem to get there no how. I can't seem to get over that line. That was Harriet Tubman in the 1800s."
"And let me tell you something," she continued. "The only thing that separates women of colour from anyone else is opportunity. You cannot win an Emmy for roles that are simply not there. So here's to all the writers, the awesome people... Shonda Rhimes. People who have redefined what it means to be beautiful, to be sexy, to be a leading woman. To be black."
Davis showed off her gorgeous natural locks on the red carpet of Essence magazine's Black Women in Hollywood luncheon back in 2012. And while most agreed that the now 51-year-old looked absolutely stunning, critics like talk show host Wendy Williams, who is also a black woman, thought otherwise, insinuating that the look was not "formal."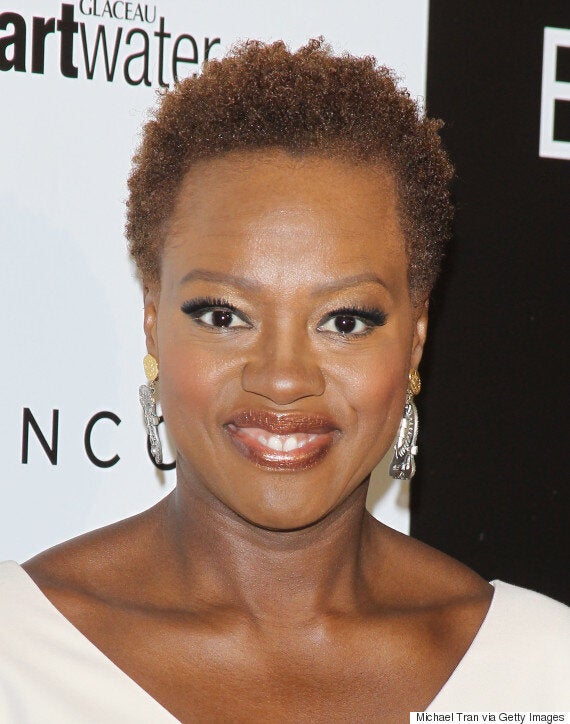 "If you have a lived a life for more than two minutes, and the only thing you're talking about are your successes and how strong you are, then there is a 100 per cent chance that you are absolutely lying," she explained to associate beauty editor Ashley Weatherford. "You are either going into something, getting out of something, or about to go into something. You're going through a divorce, a breakup, insecurity, being fired... something has happened to you or it's getting ready to happen to you that will bring you to your knees."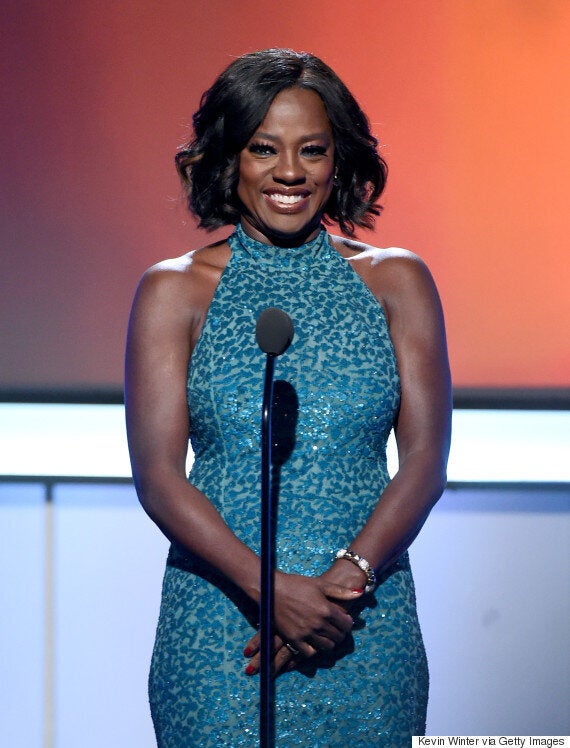 "It's the sucking it up and the denial that is in no way magic," she later said. "Black girl magic to me is saying: You know what, I'm hurting, but I'm trying to find a way through it. To get to a place of grace, to get to a place of forgiveness, to have a moment of joy, to be open to someone else, to remain alive."
"I feel more confident in my own skin at 51," she told TODAY anchor Hoda Kotb this past December. "And I didn't expect that to happen. I was bracing for impact at 50. At 51, I was bracing for the fall — those free-fall rides, the tower of terror."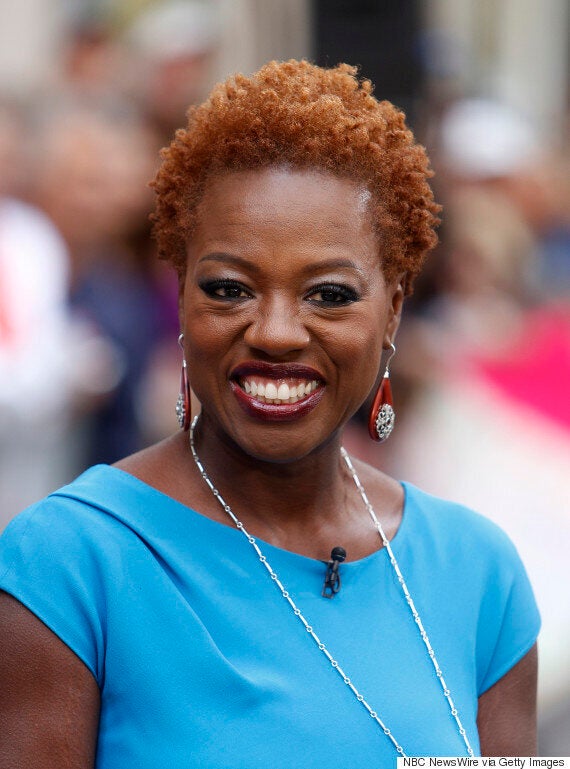 "I've been blissfully comfortable in my own skin," she went on to share. "I think what's happened is probably just so many years of not feeling comfortable, that maybe I just got tired. Maybe all of the experiences I've had have just marinated into this beautiful pot of me."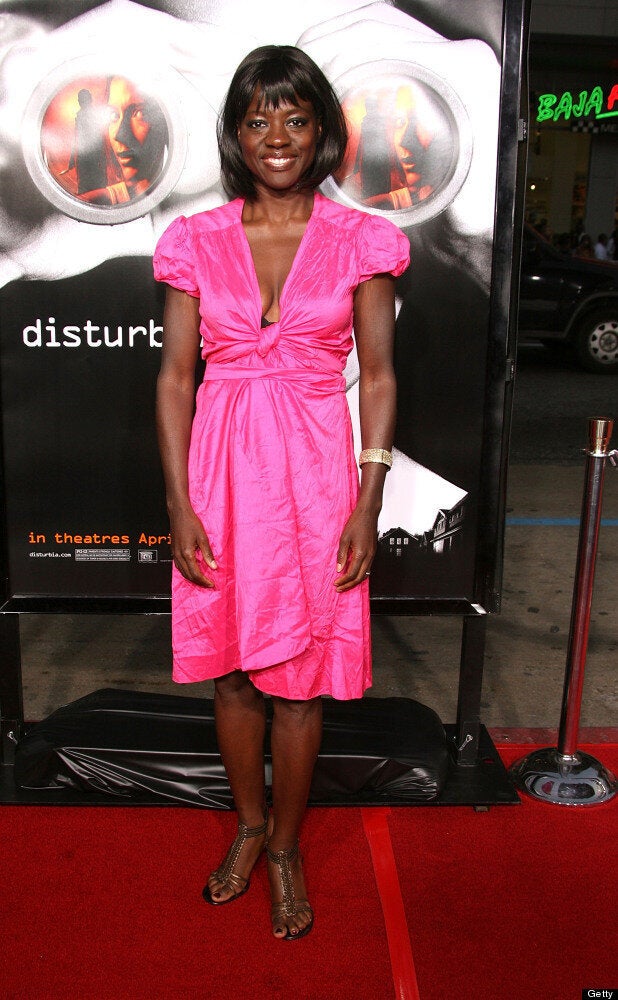 Viola Davis' Style Evolution