Occupation: Office Manager
The Numbers: Down 50 pounds and still losing. I lost 30 pounds in just 12 weeks.
The Weight Gain: When my daughter was two my mother was diagnosed with Alzheimer's disease. Over time I slowly gained weight because I am an emotional eater and this was a very stressful time.
I didn't start to gain a lot of weight until I was in my 30s; as a teen and child I was not overweight. I had gained and lost over 70 pounds twice: once, before I had my daughter, and then after I had her.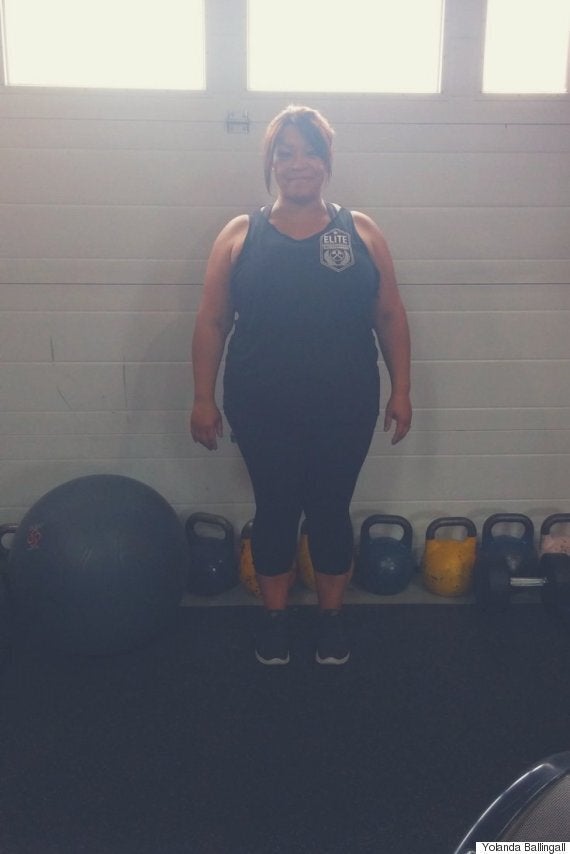 Final Straw: I had been a long distance caregiver for my mother who passed away in September. I knew I had gained weight this time because of emotional stress and something quickly clicked inside of me. I knew it was time to get the weight off. A friend mentioned there was a trainer in my area for a reasonable price — I googled and found my trainer Belinda — after that it all fell into place.
Check out more of our inspiring weight loss stories: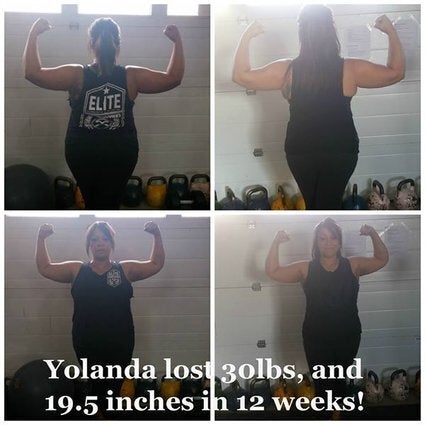 Lost It: Weight Loss Success Stories
The Plan of Attack: I trained with Belinda Morrison of Be More Fitness for a three-month program. During that program, I learned about the proper cardio for fat loss, HIIT (High Intensity Interval Training) and how these workouts burn more fat while working out and for hours afterwards.
I've exercised with weights in the past so Belinda kept them in my workouts.
"I feel more in control and living the life I'm supposed to live."
The Food Element: I have stopped drinking alcohol, and I don't eat unhealthy options unless I really want it. I make good choices most days and allow myself permission if I really have a craving for something.
In the past I tried different diets with little success. Belinda put me on a meal plan that involved good quality protein, complex carbs and veggies and fruit. These meals were satisfying and didn't make me feel like I was starving.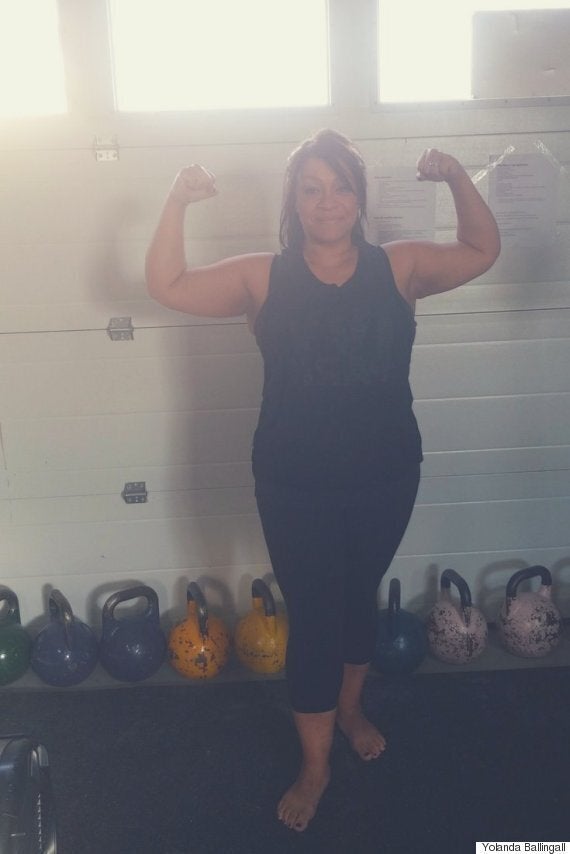 The Current Day-to-Day: I feel more in control and living the life I'm supposed to live. I always make time to go to the gym, and if I haven't prepared meals, I make sure I make good choices when eating out.
After completing Belinda's program I now train on my own and exercise six days a week. I can also now see definition in my body from my workouts.
My Advice: Know the difference between discipline and motivation. The hardest thing about losing and maintaining weight loss for me was being disciplined enough to go to the gym when I don't want to or make good food choices when I don't want to.
Note: This interview has been edited and condensed for clarity.