Daniel Pillai was raised to believe he had one clear path: He would be the perfect South Asian man and meet and marry the perfect South Asian woman.
And as a child of immigrants growing up in a South Asian community, steering away from this path isn't always easy for parents to understand.
"Growing up was tough," Pillai tells The Huffington Post Canada.
"My parents were immigrants from the Fiji Islands and with them they brought a lot of ideals, stereotypes and perspectives on how they were supposed to live their lives, and how their children were to live their lives as well. Essentially, by the time I was born, my life path and all its details were decided for me and I was expected to fit into that."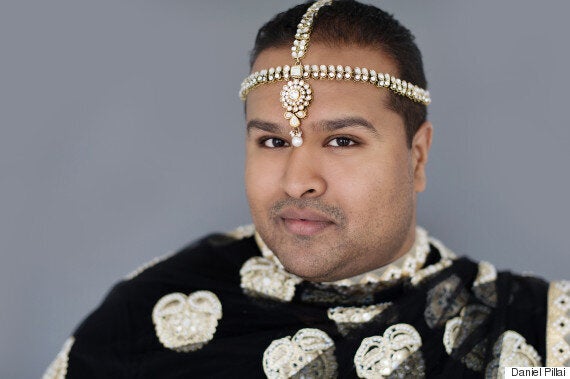 Photo: Agnez Kiez/Pure Studios.
Talking to HuffPost Canada, he also discusses growing up in a culture that has rigid and defined roles for men and women, something he touches upon in the project.
"I defied those ideals, but growing up was a challenge, and being bullied made it worse. I've overcome those moments and emerged triumphant, but I chronicled some of those emotions into a photo project, which I think sends a universal message of self-acceptance and coming of age."
In the photo and video series, Pillai is adorned with dupattas. In other photos he proudly wears a red circular bindi or stunning head jewelry, which are items traditionally worn by South Asian women.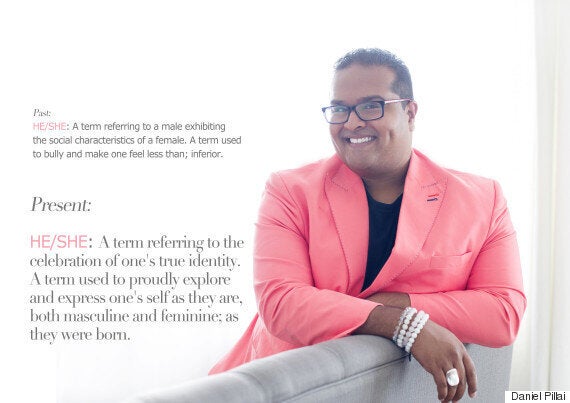 Photo: Agnez Kiez/Pure Studios.
"I loved Barbie dolls, I loved Bollywood actresses and would often emulate them and I took solace in my mother's closet and her makeup drawer. So, in short, I was definitely aware that I was different, and I was told how much I needed to be different to be 'proper' and 'better' and it was tough."
At times, he says, it was heartbreaking and challenging to face his family members who didn't understand or agree with what he was going through.
"It never feels good to think you're not accepted and as a result making others uncomfortable, but I grew to realize it had to do with the lack of education my parents had on sexuality and the LGBTQ community at large."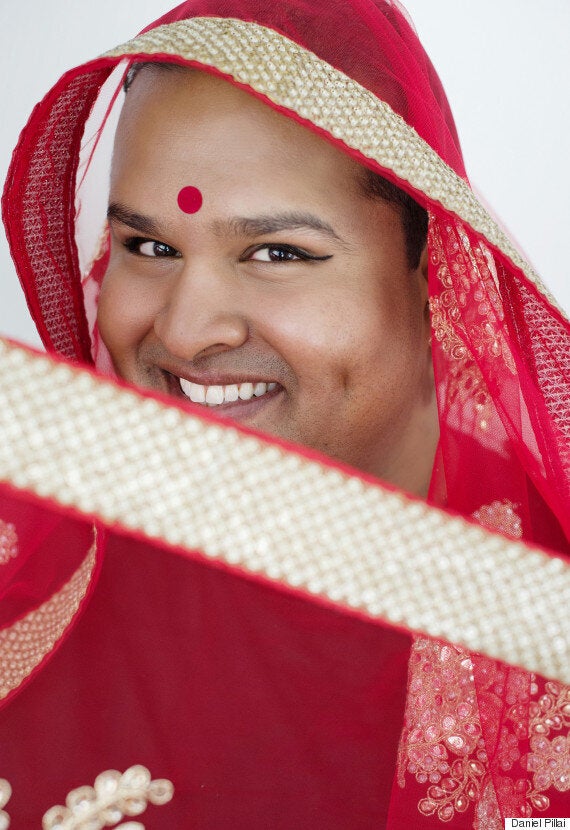 Photo: Agnez Kiez/Pure Studios.
Pillai says the project came together very quickly. He contacted friend and photographer Agnez Kiez and together, they turned the project into a celebration of self-acceptance.
"The project was really meant to be a selfish exercise to help me celebrate myself, and really be present and enjoy the feelings of confidence and joy about who I was and how far I had come. I mean, being told I was not normal for dancing in my mom's clothes when I was younger to now be at a point where I can rock a dupatta and a bindi with such ease was a big thing for me."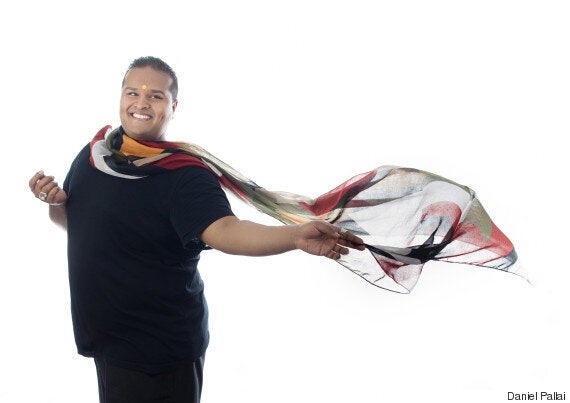 Photo: Agnez Kiez/Pure Studios.
And while he has a better relationship with his parents now, he says this has a lot to do with ignoring what others think of him, especially his sexual orientation.
"I continue to chat with [my parents] about my sexuality and larger LGBTQ issues around the world, and I keep that dialogue open. I am also open to uncomfortable conversations and I never turn them away. With all this, I have come to really understand my mom and dad as people, and we are all growing together."
And although everyone's story is different, especially children of immigrants, Pillai says the best thing you can do is be yourself.
"You can't change everyone's mind and convince them of yours, so while remaining open to discussion, its important to speak your truth and really be empowered by your experiences."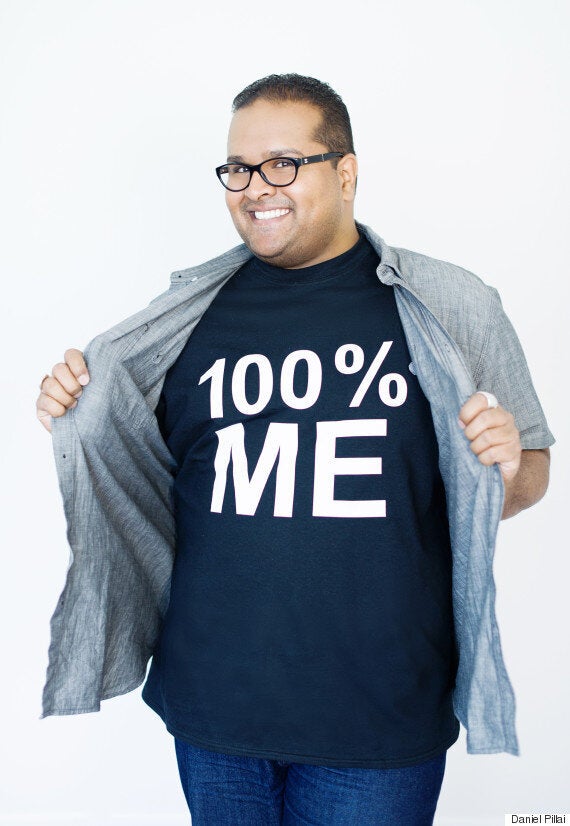 Photo: Agnez Kiez/Pure Studios.
Born And Raised is an ongoing series by The Huffington Post Canada that shares the experiences of second-generation Canadians. Part reflection, part storytelling, this series on the children of immigrants explores what it means to be born and raised in Canada.