Swiss Chalet is as Canadian as ginger beef, and Hawaiian pizza.
The chain of casual dining restaurants, which began in Toronto in 1954, has become an institution, drawing people in with its rotisserie chicken and signature secret "chalet sauce."
Of course, most Swiss people have never heard of Swiss Chalet.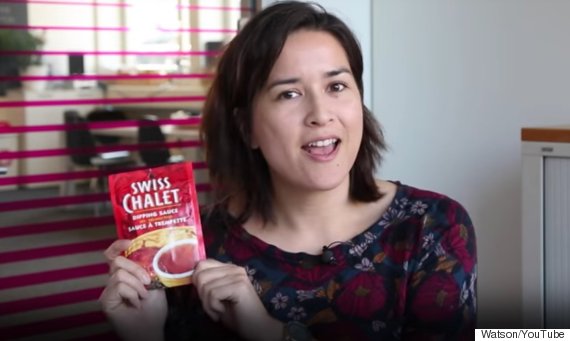 Emily Engkent, a reporter for Swiss news site Watson, decided to bring this tangy delicacy to her adopted countrymen.
"It's a bit absurd that such a uniquely Canadian thing is called 'Swiss' and as a Canadian in Switzerland, I thought it would be entertaining to introduce my colleagues to this piece of 'Swiss' (Canadian) culture," she wrote in an email to The Huffington Post Canada.
It did not go well. (Watch the video here.)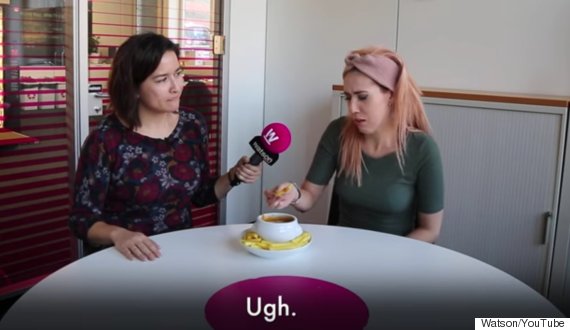 The Swiss taste-testers let it all out, with such stinging barbs as:
"It's boring."
"It tastes pretty... Canadian, I guess."
"Not very special."
"It smells like sh*t."
"It's like nothing, so it's ... neutral."
How dare they dismiss something so special that it's been immortalized as its own chip flavour.
Engkent concluded: "It's possible you have to grow up with Swiss Chalet sauce to appreciate the appeal."
Perhaps.
Also on HuffPost