A B.C. indigenous dancer is heartbroken after someone stole his Vancouver Canucks-themed regalia.
Jonathan had just performed at the Vancouver Aboriginal Friendship Centre when someone smashed the window of a car and stole a suitcase with his ensemble inside, his sister-in-law Candace Bee-Parnell told The Huffington Post Canada.
At some powwows, dancers are required to wear full regalia, especially in competitions, she said in an interview on Thursday. "He's been upset because he really wants to dance."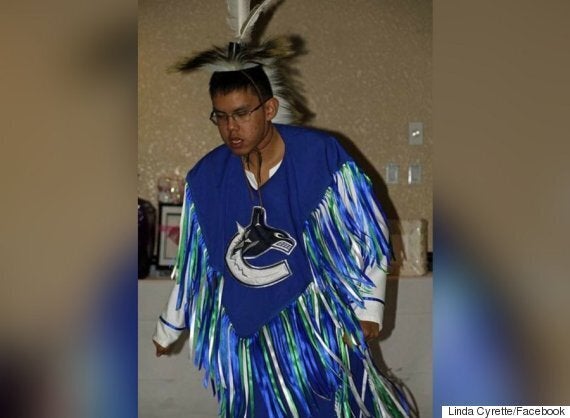 The 19-year-old is a huge Canucks fan, and picked the design himself. His foster mom Linda Cyrette told HuffPost that it cost $1,000 for the material and labour, and took three months to make.
Jonathan performs in a drum group with his siblings, she said, with whom he reunited just a few years ago. So the regalia also connects him to his culture.
"It's not just about dancing, it's about spending time with his family," she said. Cyrette did not want to disclose Jonathan's last name due to concerns about other siblings in foster care.
He was even filmed drumming in his outfit at a Canucks game back in 2014.
The theft happened overnight between Dec. 20 and 21, 2016, Bee-Parnell said, while the car was parked near the Ray-Cam Cooperative Centre in Vancouver's Downtown Eastside.
A green outfit that was a gift from his older brother — who travels with Jonathan to summer powwows around B.C. — was also stolen, along with a staff he received just a month before.
Cyrette said she only found out this week that the regalia had been missing for months. She believes Jonathan only recently told her about the theft because the family was preoccupied over the holidays.
"Chances are we're never going to get it back now," she said.
She put out a call for help on Facebook Monday, offering a cash reward for the return of the regalia with no questions asked.
So far, there has been an unsuccessful tip from someone who claimed to have spotted something similar at a Vancouver flea market. But the response from strangers has been overwhelming, Cyrette said.
"People have offered to donate their services to make him a new one," she told HuffPost. "We even had one man [who] offered Jonny a Canucks jersey."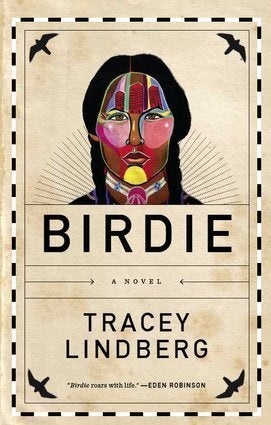 19 Celebrated Aboriginal Authors