The white T-shirt, which was being sold at Primark, featured a photo of a baseball bat wrapped in barbed wire, as well as the slogan "Eeny, Meeny, Miny, Moe."
"The Walking Dead" fans know this phrase was spoken by villain Negan as he decided which character to kill off in the show's Season 6 finale. But while the shirt's slogan might seem like an innocent TV reference, many were quick to point out the racist origins of the phrase.
"Eeny, meeny, miny, moe" comes from an old children's rhyme, which has multiple versions. "Catch a tiger by its toe" is the line that follows, but earlier versions saw the word "tiger" substituted with a racial slur.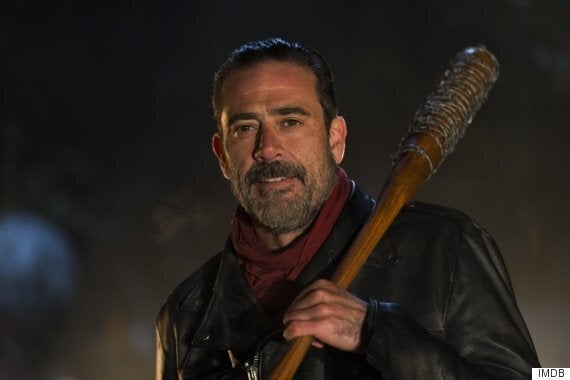 Jeffrey Dean Morgan as Negan from AMC's "The Walking Dead."
"We were shocked when we came face to face with a new T-shirt with a racially explicit graphic and text," he told The Sheffield Star. "It was fantastically offensive and I can only assume that no-one in the process of ordering it knew what they were doing, or were aware of its subliminal messages."
"The graphic has a large American baseball bat, wrapped round with barbed wire, and covered with blood," he continued. "This image relates directly to the practice of assaulting black people in America. It is directly threatening of a racist assault, and if I were black and were faced by a wearer I would know just where I stood."
On social media, others also revealed their disappointment over the shirt's offensive design.
"The Primark T-Shirt doesn't even say 'The Walking Dead' on the front, it's just violent imagery paired with a racial taunt - bad design," wrote user Cheyenne Louise B.
"As an artist one must be aware intent isn't everything; reception is equally important," she continued. "Bad Tshirt design equals Bad Response."
Since receiving backlash, Primark has pulled the shirt from its shelves and issued a statement.
"The T-shirt in question is licensed merchandise for the U.S. television series, 'The Walking Dead,' and the quote and image are taken directly from the show," the company said. "Any offence caused by its design was wholly unintentional and Primark sincerely apologizes for this."
Despite this, the incident has created a debate on Twitter, with some arguing that the shirt was not offensive.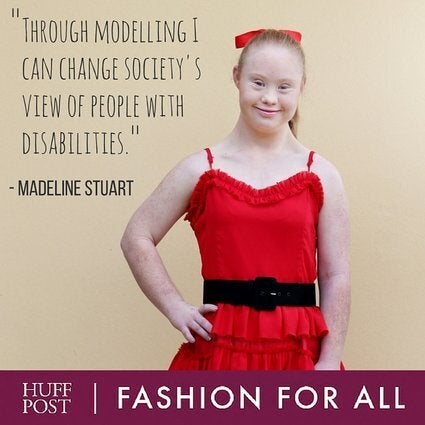 Quotes On Why Diversity In Fashion And Beauty Matters