And the Twitterverse wasn't too happy.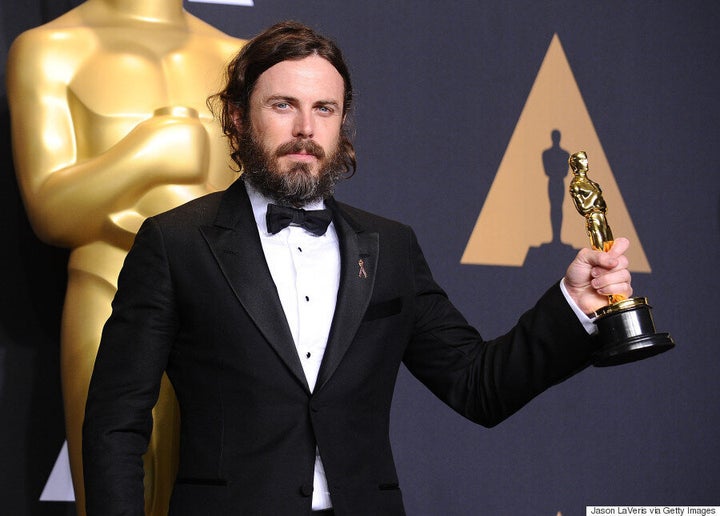 Casey Affleck poses in the press room at the 89th annual Academy Awards at Hollywood & Highland Center on February 26, 2017 in Hollywood, California. (Photo by Jason LaVeris/FilmMagic)
While others were quick to laud Oscar winner Brie Larson's reaction to having to hand out the award to Affleck.
Larson refused to applaud Affleck as he accepted his Oscar.
Back in 2010, a producer and a cinematographer accused Affleck of lewd behaviour and of making unwelcome sexual advances while shooting the movie "I'm Still Here," which Affleck directed.
"On one occasion, [White] claimed that Affleck ordered a crew member to take off his pants and show White his penis — even after she vehemently objected. She claimed that Affleck repeatedly referred to women as 'cows,' and recounted his sexual exploits with reckless abandon. In her complaint, White recalled Affleck asking her 'Isn't it about time you get pregnant?' once he learned her age, and suggesting that she and a male crew member reproduce," reports the Daily Beast.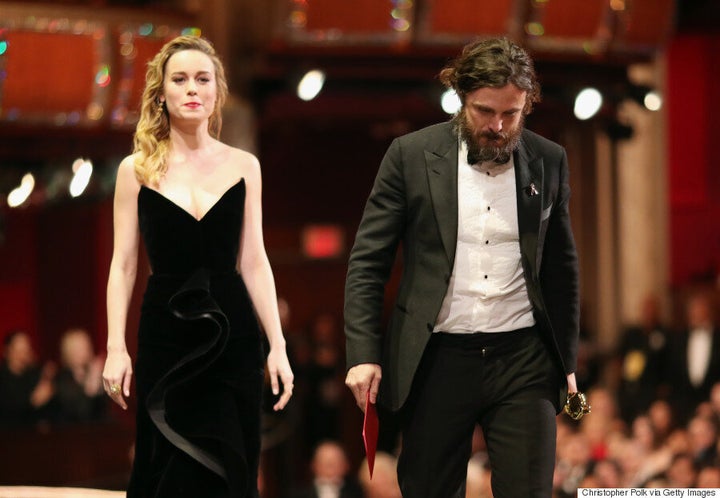 Casey Affleck accepts the Best Actor award for "Manchester by the Sea" from presenter Brie Larson onstage onstagee during the 89th Annual Academy Awards at Hollywood & Highland Center on February 26, 2017 in Hollywood, California. (Photo by Christopher Polk/Getty Images)
Magdalena Górka, a cinematographer on the film, alleged in court documents that "the lewd comments began almost immediately and continued daily, including sexual advances and suggestions that she sleep with her camera assistant, Antony Langdon — one of Affleck's good buddies and the guitarist for the British/American rock band Spacehog — who was hired as part of the crew," reports Mashable.
The complaint read, in part:
"Affleck had his arm around her and was caressing her back and his face was right next to hers. ... Plaintiff was shocked and repulsed because she did not know where he had touched her while she was sleeping. ... [Górka] immediately jumped up and told Affleck to get out of her bed. Affleck responded by asking 'Why?' Plaintiff said 'Because you are married and because you are my boss.' Affleck, undeterred, asked if Plaintiff 'was sure.' Plaintiff said she was sure and insisted that he leave the room. Affleck left and slammed the door in anger."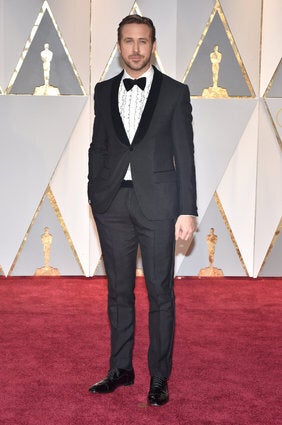 Oscars 2017 Red Carpet Photos