Justin Timberlake attended the 89th Academy Awards with a mission. A photobombing mission.
As the singer walked the red carpet, he ducked jokingly into photographs with his wife, Jessica Biel, as well as other celebrities. Naturally, viewers were quick to take notice, and suggest that perhaps he might want to tone it down.
He then went on to open the Oscars with a performance of his song "Can't Stop the Feeling" from the movie "Trolls," which was nominated for Best Original Song.
But his attempt to get Hollywood up and dancing was more cringe-worthy than enjoyable to watch, according to Twitter.
And then there was JT's attempt to hug virtually every celebrity who won an Oscar.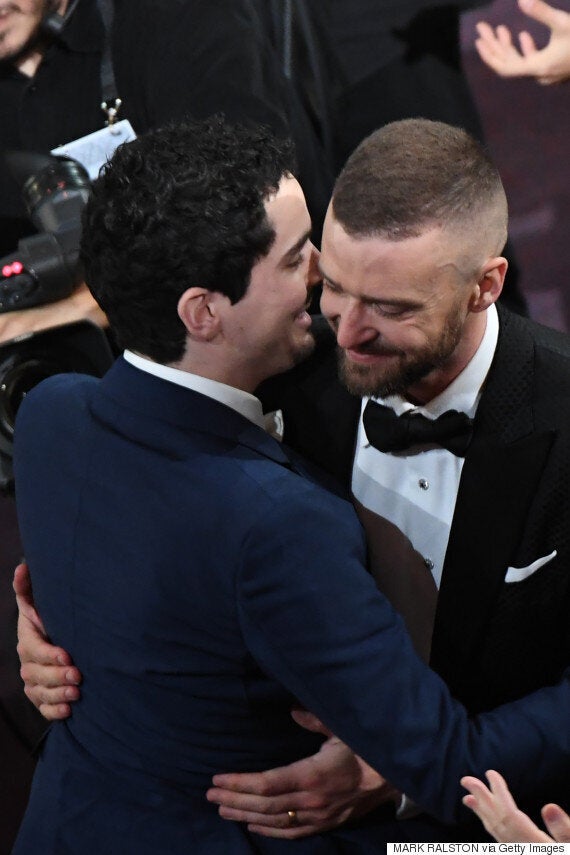 U.S. director Damien Chazelle (L) celebrates with Justin Timberlake after he won the Best Director award for 'La La Land.'
Take a seat, Justin. Take a seat.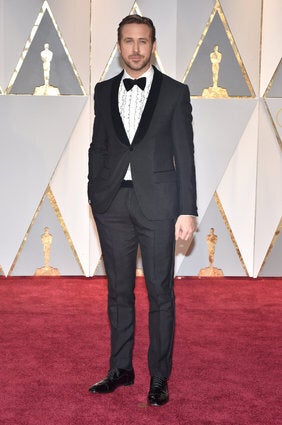 Oscars 2017 Red Carpet Photos