What makes a man? Is it the content of his character? Perhaps the contents of his trousers? Or maybe it's the contents of his medicine cabinet? If men's grooming is to be believed, the answer is the latter.
Male grooming advertisements, like Isaiah Mustafa's now-iconic Old Spice guy, traditionally feature images of fit, shirtless men in washrooms as a precursor to their impending romantic and/or professional success. Why all the bro-ing out?
There's a big distinction that's important to highlight: male-oriented products are referred to as 'grooming,' whereas women's are 'beauty.' This dichotomy has become critical to the branding of male grooming products. Anecdotally, any pharmacy will have a shelf devoted to male cosmetics, largely in dark, neutral packaging and slathered in labels reminding everyone they are 'for men.'
As Ryerson University fashion professor Dr. Ben Barry points out, male fashion and grooming ads draw on gendered stereotypes, language and norms — a rejection of all things feminine.
"They're telling men they're buying clothes, getting a haircut, using moisturizer or losing weight to compete at work, be more successful in the economy and attract women," says Dr. Barry.
"In modern, Western society, caring about your appearance has been gendered feminine and is the domain of women," he continues. "In order to calm men's feelings that they have been feminized or that they have given up their precious masculinity, grooming advertisers have used the most hyper-masculine colours and tropes and stereotypes."
As more men move into creative professions and adopt caregiving roles (see: stay-at-home dads), alongside the acceptance of LGBTQ+ rights, our understanding of masculinity is undergoing a renaissance in the 21st century. In short: what it means to be 'a man' is evolving.
In the current divisive socio-political climate, there are two primary narratives around gender: one that is fluid, diverse and inclusive, and another that is fighting aggressively to reinstate hard, dichotomous understandings of what it means to be a man and woman. As agents of socialization and popular culture, grooming and male cosmetics brands have a platform — and responsibility — to affect positive social change. That means switching the discourse from men improving their romantic and professional performance to engaging in a dialogue about different kinds of masculinity.
Among the brands responding to this cultural shift is Dove Men+Care. Their latest campaign advances the notion that men can show they care about others — and themselves. While it doesn't quite compare to their groundbreaking "Real Beauty" work, it's a step in the right direction.
The brand is working with the Toronto Raptors' Kyle Lowry and interestingly, he slips into the same narrative about grooming products enhancing performance.
"My grooming products give me the confidence to go out there and smell great, and feel good about myself. Make sure my body and mind are on the same page. Feeling good and smelling good so that you play good."
With spokesmodels like Lowry, it's important to highlight the role they play in young men's body image. According to a 2016 Mintel survey, one in six men between the ages of 16 and 24 said advertising had made them feel more self-conscious about their appearance.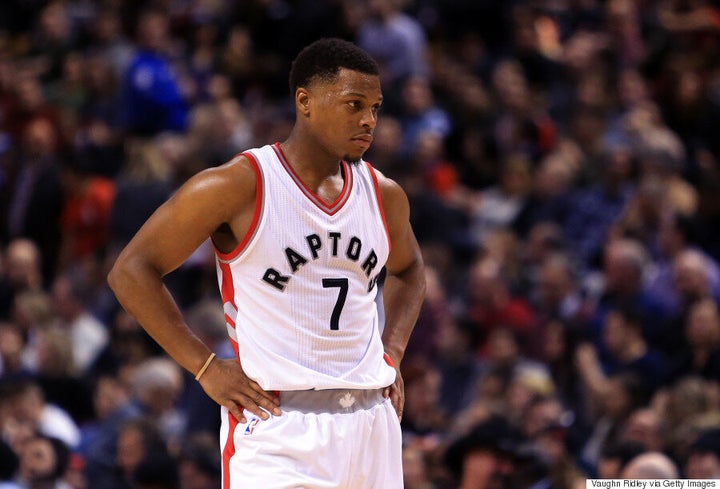 When asked how he wants to inspire younger men through Dove, Lowry says, "I want to show them that it's OK to be a man but you still show the softer side and you give them confidence to go out there and be great. That you care about what they're doing and their lives, and how they're doing in their lives."
Leslie Golts, Marketing Manager for Skin Cleansing at Unilever, Dove's parent company, echoes these notions: "Masculine strength today is measured beyond traditional notions of power, affluence and physical strength."
She notes 90 per cent of men see their caring side as a sign of strength, with a further 86 per cent saying the idea of masculinity has evolved since their fathers' generation. This is also reflected in their grooming habits.
While Dove Men+Care has advanced a broader conversation about masculinity to the heteronormative crowd, they've fallen into some fairly conventional, hyper-masculine tropes: an athletic spokesperson.
Like Lowry and Charles, Lancôme National Makeup Artist, Myles Sexton, also found cosmetics gave him confidence: "From the first, I remember the way it transformed my skin. It was such an empowering moment."
To borrow a sports analogy: grooming and beauty industry, the ball is in your court.