Ashton Sanders may not be a household name just yet, but the 21-year-old actor is definitely well on his way.
When asked about the film breaking gender stereotypes for black boys and men, Sanders didn't hold back.
"Labels are so outdated. I am about to go in right now," he declared. "People carry around all these social masks to fit in. The black, white, Latino [communities] all do it. But Chiron [his character in the film] didn't have the energy to put anything on — he was drained because of his circumstances at home."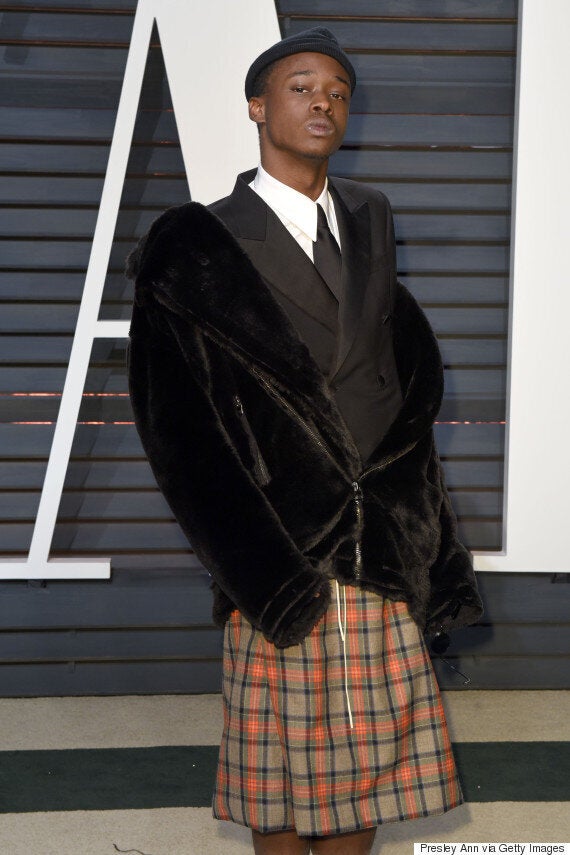 "['Moonlight' is] almost your classic high school love story — it just takes gender [out] of it," he later added.
"I had to tap into memories that I had hidden, that I wanted to forget about, growing up," he told Vice's Matthew Whitehouse in late December. "I had to tap into those experiences in order to really get into this character's soul. I knew that I was going to have to do that. But then again, like I said, man, this script. My intuition was calling me to do this film."
Raised in southern California, Sanders' family structure was much like Chiron's.
"I had a pretty strange childhood in terms of my mother being on drugs," he told JET magazine last year, adding that this experience gave him an immediate emotional tie to the film's plot. But although he faced hardships as a child, it's this upbringing that may have lead him into the arts.
At 12, the Inglewood native discovered the Amazing Grace Conservatory, a program that empowers black youth through the performing arts. Here, Sanders' creative imagination began to bloom.
"It changed my life," he told Teen Vogue. "Yo, that — to be around artists and people who would accept my odd quirks — that made me into who I am."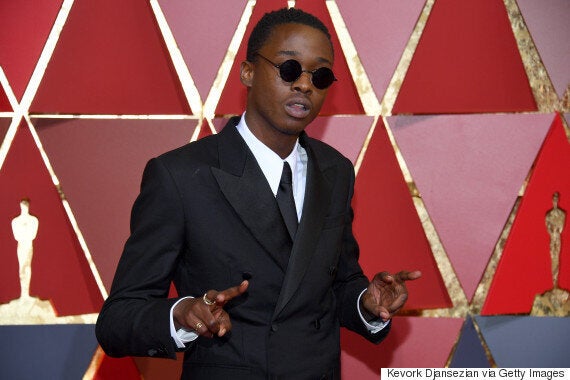 For those who have witnessed the cinematic brilliance that is "Moonlight," most can probably agree that the film is unlike many others with a black, male protagonist. Although the story focuses on the coming-of-age narrative, Chiron's sexuality is a main theme throughout the film — giving viewers an insight into the complexities of black male masculinity and homosexuality. And while this is rare sight to see in many mainstream films, it is a discourse that needs more visibility.
"We're raised to believe that black men have to be one specific way," Sanders shared with JET. "I feel like a lot of black men 'put on' because of what they see and because of what people tell them they have to be."
"I felt like I was supposed to do this project," he continued. "There's levels to being masculine and this was a story that needed to be told."