TORONTO — Any suspect charged in the fatal shooting of a 33-year-old pregnant woman last year will also be charged in the death of her baby, who was delivered prematurely, Toronto police said Tuesday.
The infant son of Candice Rochelle Bobb died in hospital last June, roughly a month after the shooting.
Bobb, who lived in nearby Mississauga, Ont., was in a vehicle with three other people who were returning from a basketball game when gunfire erupted on May 15, 2016.
Det. Sgt. Mike Carbone told a news conference on Tuesday that the car Bobb was riding in made a U-turn just before the shooting.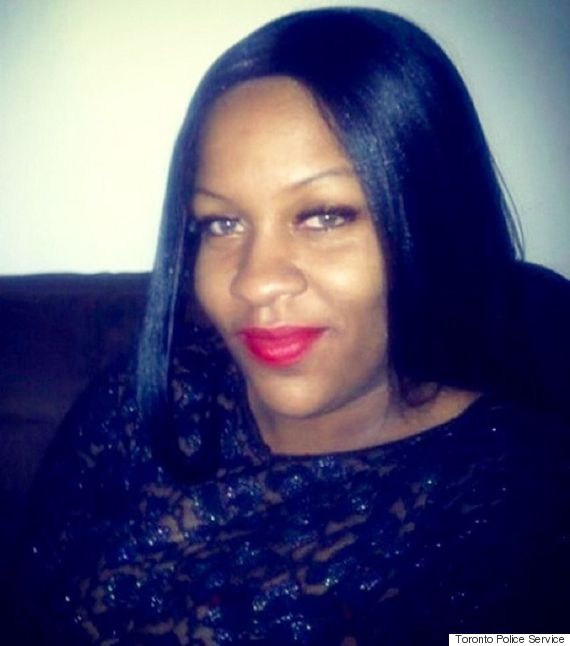 Candice Rochelle Bobb is shown in a Toronto Police Service handout photo. (Photo: Toronto Police Service/Canadian Press)
"Rochelle Bobb was not targeted," Carbone said. 'It may have been just the movements of this vehicle ... that could have drawn attention."
Bobb was sitting in the back seat and was the only person hit when "a person or persons unknown commenced shooting at the vehicle," Carbone said.
The car was shot at "several times" and the driver sped away.
Bobb was taken to a hospital where her baby, Kyrie, was delivered by emergency C-section at 24 weeks.
"It's a very, very complicated part of the law."
Carbone would not go into details of why police had decided a charge would be laid in the death of the baby if a suspect is arrested.
"It's a very, very complicated part of the law," he said. "We consulted with very senior prosecutors and, based on that consultation, we've come to this decision."
Carbone said investigators are appealing to anyone who witnessed the shooting or has related information to come forward.
"I hope they would rely on their own common decency to come forward and let us know what happened," he said. "I just hope this will help generate some more tips and some more information from the people in the neighbourhood."
Also on HuffPost