CP
Halifax police say the "misplacement'' of 3,000 of almost 13,000 drug-related exhibits was the result of bad record keeping, rather than any criminal activity by its officers.
Among the unaccounted for items were cocaine and other drugs, and more than 200 cash items totalling $100,000.
Police Chief Jean-Michel Blais said Monday that the force was confident there had been no wrongdoing.
Blais said a physical inventory was done on 9,792 exhibits from Sept. 16 to Feb. 17, finding that electronic documentation and quality assurance were lacking.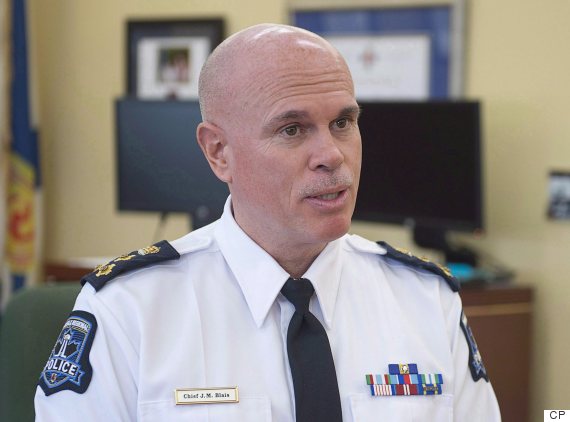 Halifax Regional Police Chief Jean-Michel Blais is seen in his office in 2016.
(Photo: Andrew Vaughan/Canadian Press)
He also blamed a lack of standardized officer training and the amalgamation in the mid 1990s of three police forces for the lax documentation.
A handout given to commissioners showed police had located 123 of the cash items totalling $72,464 as of Monday.
It said progress had been made on the 34 recommendations made by last year's audit in areas such as adherence to policy, procedure and training.