Welcoming your first child is an incredible thing, but for "Moonlight" star Mahershala Ali, the occasion was even more remarkable, as his daughter was born inside her amniotic sac.
"The water didn't break until the baby was literally almost out," Ali told Access Hollywood. "So when she was born, she came out in a clear, like, bag. And I'm going, 'Wow, they come brand new!' And... she was in the sack, and it was incredible!"
This birth phenomenon – known as an 'en caul' birth – is rare and occurs in less than one in 80,000 births, according to Los Angeles' Cedars-Sinai Medical Center.
The amniotic sac is the bag of fluid in a woman's uterus where the baby develops. This sac helps keep the baby safe and warm as he or she grows and usually breaks when a woman goes into labour – hence the term "water breaking."
In some instances, the sac can get stuck on only part of the baby, most commonly around the head.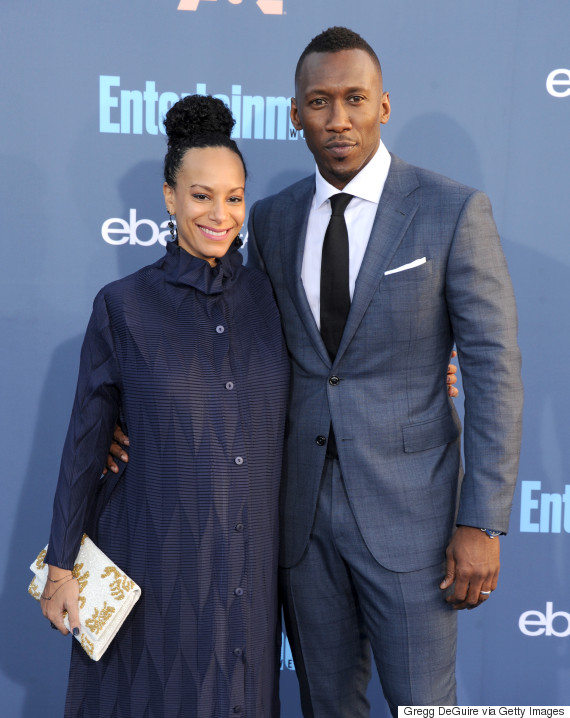 Mahershala Ali and Amatus Sami-Karim at the 22nd Annual Critics' Choice Awards in December 2016.
Ali and his wife, Amatus Sami-Karim, welcomed their daughter Bari Najma Ali on February 22, just four days before the first-time dad became the first Muslim actor to win an Oscar.
When the 43-year-old walked the Oscars red carpet on Sunday, he gushed to Ryan Seacrest: "I'm a special kind of tired right now. It's amazing, though."
He also added that his daughter arrived late, but that "she's healthy and we're happy."
The past week has certainly been a memorable one for Ali.
Also on HuffPost
Celebrity Babies We'll Meet In 2017