At Sunday night's Academy Awards you may have noticed actress Brie Larson refuse to applaud Casey Affleck's Best Actor win after she handed him the statuette.
My aesthetic: Brie Larson not clapping for literal trash hole casey affleck pic.twitter.com/Ci5LWXLkCr

— Tyler Struble (@tyler_struble) February 27, 2017
If you're unfamiliar with the reasoning behind Larson's silent protest, it's due to the fact that Casey, the younger brother of Ben Affleck, faced two lawsuits — settled out of court for an undisclosed amount — over accusations of alleged sexual harassment leveled against him in 2010.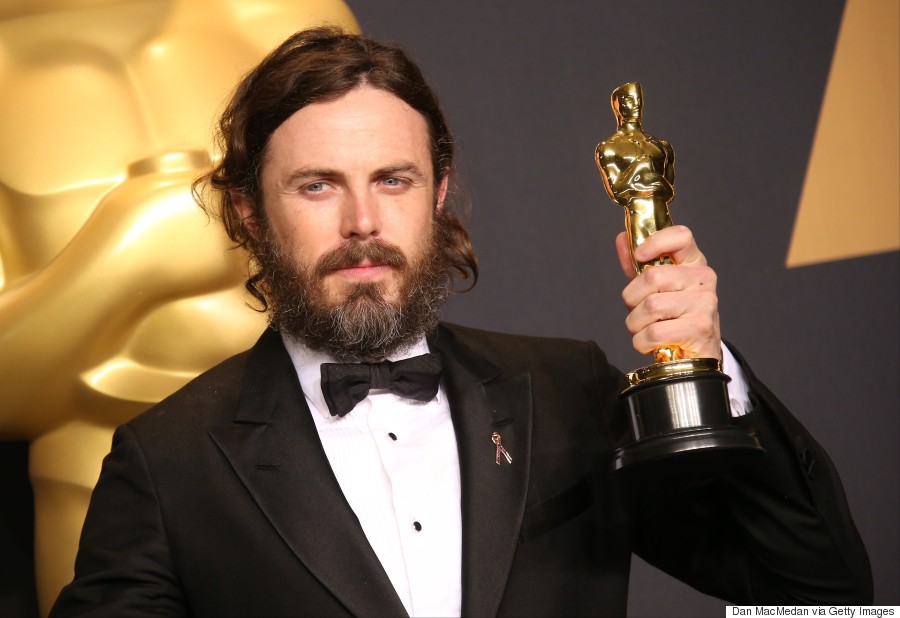 Casey Affleck poses in the press room with the Oscar for Best Actor for "Manchester By The Sea," at the 89th Annual Academy Awards at Hollywood & Highland Center on February 26, 2017 in Hollywood, California.
Just days after his win, which sparked quite a bit of backlash, Affleck gave an interview to the Boston Globe to address the controversy.
Reporter Mark Shanahan noted that when asked about the lawsuit brought by the two women who worked with the 41-year-old on the 2009 film "I'm Still Here," Affleck "sighed heavily."
"I believe that any kind of mistreatment of anyone for any reason is unacceptable and abhorrent, and everyone deserves to be treated with respect in the workplace and anywhere else," the "Manchester by the Sea" actor said.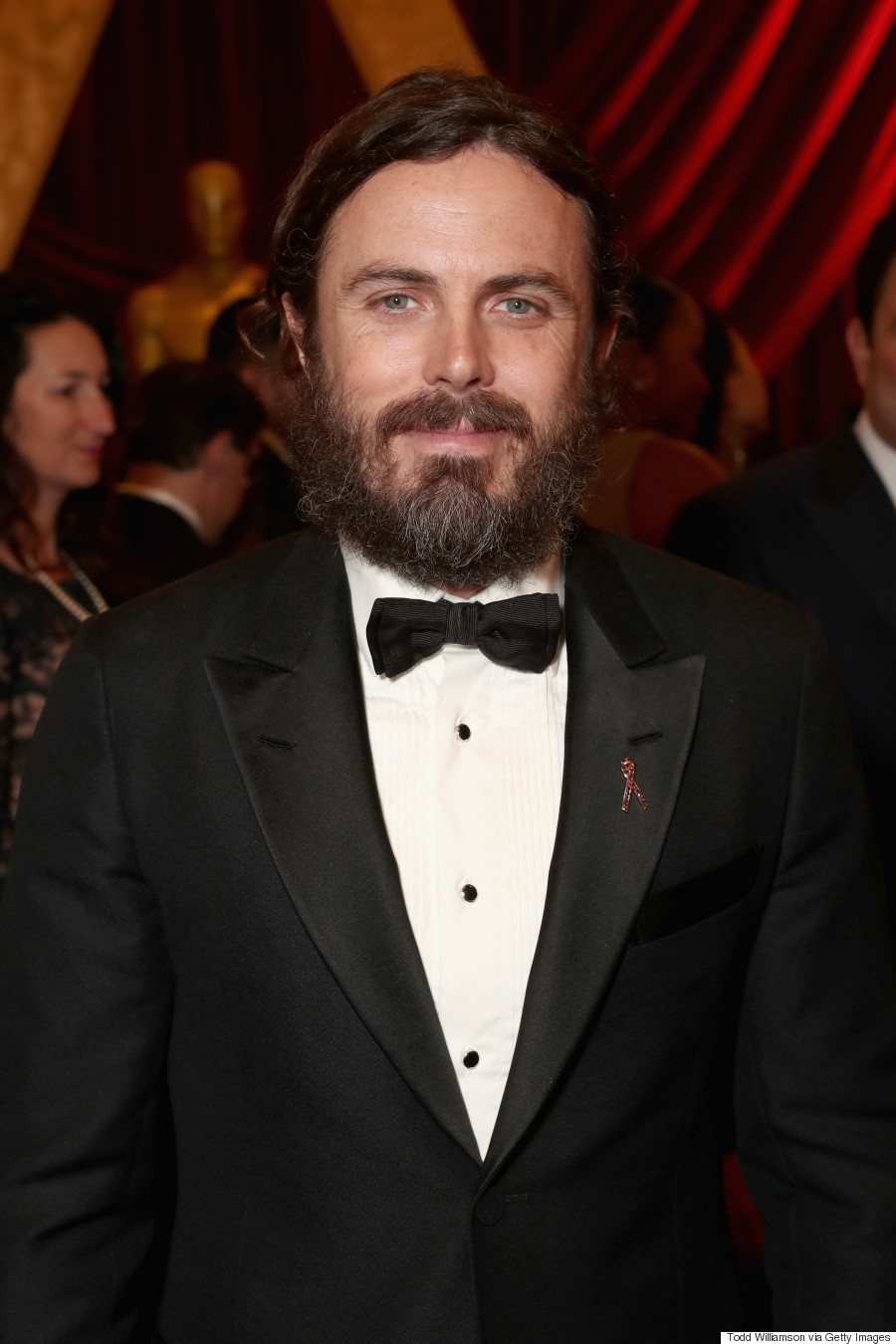 "There's really nothing I can do about it other than live my life the way I know I live it and to speak to what my own values are and how I try to live by them all the time," he continued.
Many people, including actress Constance Wu, have expressed their outrage over Affleck's Oscar nomination and win, saying that rewarding a man for his alleged sexual harassment has continued to play into sexism in Hollywood and violence against women.
Boys! BUY ur way out of trouble by settling out of court!Just do a good acting job,thats all that matters!bc Art isn't about humanity,right?

— Constance Wu (@ConstanceWu) January 24, 2017
Casey Affleck is avoiding eye contact with every woman in the room. #Oscars

— ClickHole (@ClickHole) February 27, 2017
Casey Affleck should not have won. People who commit sexual harassment should lose their jobs, not be celebrated with honor and prestige.

— Feminist Frequency (@femfreq) February 27, 2017
Women get fired for reporting sexual harassment and men win awards for committing it #oscars #CaseyAffleck

— Preston Bradsher (@prestonleighb) February 27, 2017
The Boston Globe interview also stated that "both sides in the case are prohibited from commenting on the matter, and none of the people who are condemning him online know what happened."
Affleck has always denied the claims of these women, calling them "extortion."
Also on HuffPost
Oscars 2017 Red Carpet Photos