The fashion industry has been under scrutiny lately and for good reason.
From Vogue's latest yellowface snafu to the lack of plus-size models and people of colour on the runway, the industry has been called upon to step up its game and get with the times.
And now, we can add its mistreatment of models to the industry's myriad of problems.
Casting director James Scully took to Instagram on Tuesday, alleging he saw models facing "cruel" and racist treatment while working for some of the top fashion brands during Paris Fashion Week, reports Glamour.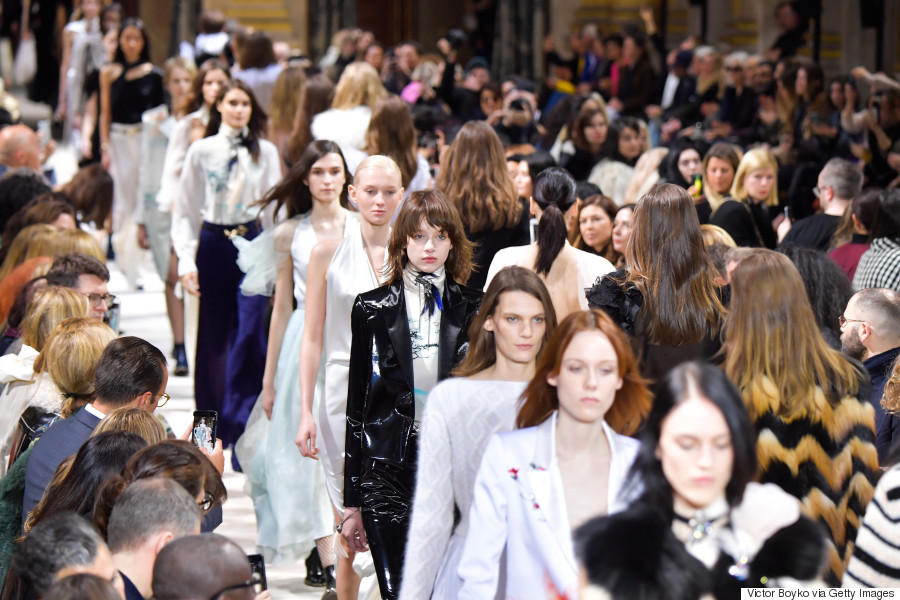 Models walk the runway during finale of the Lanvin show as part of the Paris Fashion Week on March 1, 2017 in Paris, France. (Photo by Victor Boyko/Getty Images)
Calling Balenciaga's casting directors Maida Gregori Boina and Rami Fernandes "serial abusers," Scully said he saw them make 150 models wait in a stairwell for three hours with the lights off and the door shut.
"I'm disappointed to come to Paris and hear that the usual suspects are up to the same tricks," Scully wrote. "I was very disturbed to hear from a number of girls this morning that yesterday at the Balenciaga casting Madia & Ramy (serial abusers) held a casting in which they made over 150 girls wait in a stairwell told them they would have to stay over 3 hours to be seen and not to leave. In their usual fashion they shut the door went to lunch and turned off the lights, to the stairs leaving every girl with only the lights of their phones to see. Not only was this sadistic and cruel it was dangerous and left more than a few of the girls I spoke with traumatized. Most of the girls have asked to have their options for Balenciaga cancelled as well as Hermes and Elie Saab who they also cast for because they refuse to be treated like animals. Balenciaga part of Kering is a public company and these houses need to know what the people they hire are doing on their behalf before a well deserved law suit comes their way."
Scully also mentioned disturbing allegations of racism, in which modelling agents were told by fashion houses that they didn't want to be presented with models of colour to walk the runway.
"On top of that I have heard from several agents, some of whom are black that they have received mandate from Lanvin that they do not want to be presented with women of colour," he wrote. "And another big house is trying to sneak 15 year olds into Paris! It's inconceivable to me that people have no regard for human decency or the lives and feelings of these girls, especially when too too many of these models are under the age of 18 and clearly not equipped to be here but god forbid we'll sacrifice anything or anyone for an exclusive right? If this behaviour continues it's gonna be a long cold week in Paris."
According to Glamour, model Judith Schiltz partially confirmed what Scully claimed, saying in a comment on Scully's Instagram post: "I was one of this 150 girls waiting in this stairwell, Hopefully, I'm 27 now, and it's not my real job, but if I would have been younger and more into this, I would have been so destroyed by this kind of people or treatment. Personally, I decided to leave the casting, just before it's was my turn. Just after I saw the casting director screaming at us to go out - Outside, in the dark - and told us that we are like groupies in a concert, and how incredible and unbearable it was."
In response, Balenciaga released a statement to The Cut, saying it cut ties with the casting directors after they heard about the misconduct.
"On Sunday, February 26th Balenciaga took notice of issues with the model castings carried out on that day. The House reacted immediately, making radical changes to the casting process, including discontinuing the relationship with the current casting agency," said the statement.

"Additionally, Balenciaga sent a written apology to the agencies of the models who were affected by this specific situation, asking them to share it with them.

Balenciaga condemns this incident and will continue to be deeply committed to ensure the most respectful working conditions for the models."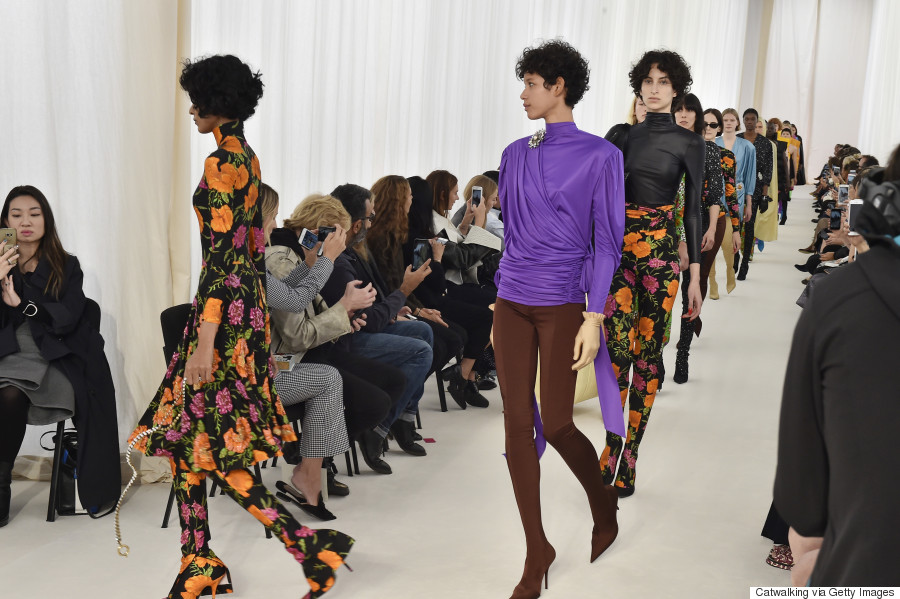 Model walk the runway at the Balenciaga Spring Summer 2017 fashion show during Paris Fashion Week on October 2, 2016 in Paris, France. (Photo by Catwalking/Getty Images)
According to W magazine, Maida Gregori Boina and Rami Fernandes have been responsible for casting many top shows, including Dior, whose Fall 2013 show Scully had previously criticized for being composed of mostly white models.
"I feel the Dior cast is just so pointedly white that it feels deliberate," he told Buzzfeed in 2013. "I watch that [Dior] show and it bothers me — I almost can't even concentrate on the clothes because of the cast."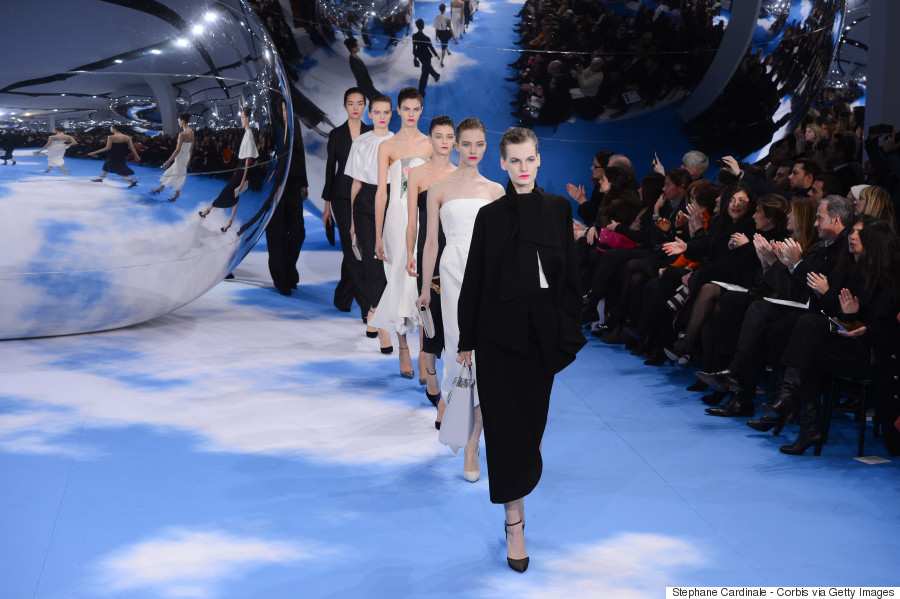 Models walk the runway during the Christian Dior Fall/Winter 2013/14 Ready-to-Wear show as part of Paris Fashion Week, in Paris. (Photo by Stephane Cardinale/Corbis via Getty Images)
He continued: "I was also disappointed that Saint Laurent, Louis Vuitton, Chanel, and kind of every other important fashion house — not one of them were racially diverse at all this season."
But this isn't the first time we've heard about the mistreatment of models. In fact, there have been many anecdotes over the years of models facing sexual harassment and assault by photographers, as well as mistreatment by their own modelling agencies.
Last year, several models took their former agencies to court for mistreatment, alleging that the agencies used their images without their permission, perpetrated sexual harassment against them, and pressured them to have cosmetic surgery.
Cosmo magazine has a good roundup of all the ways agencies exploit their models here.