No film was more deserving to win an Oscar for Best Picture this year than "Moonlight." Unfortunately, the film's win was overshadowed thanks to an unexpected envelope mix-up.
So now that we've all calmed down from what is being deemed the biggest fiasco in Oscars history, we're taking a moment to appreciate "Moonlight" and everything it represents.
Here are five reasons everyone should go see "Moonlight" right now.
1. It's an all-black movie that doesn't involve a story about slavery or maids.
As YouTuber Kevin Simmons pointed out on Twitter: "A black film won best picture and no slavery or maids were involved in the making of the film."
A black film won best picture and no slavery or maids were involved in the making of the film. #Oscars pic.twitter.com/VtziiGZS1q

— Kevin Simmons (@TheSkorpion) February 27, 2017
If you take a look at Hollywood films that have a large black cast, you'll find that the majority are about slavery (ie. "Birth of a Nation," "12 Years A Slave") or maids (ie. "The Help"). While there's no question that Hollywood loves a good slave narrative, the problem is that slavery is just one part of the black experience and these films should be representing all parts.
"Hollywood has a problem with only paying attention to non-white people when they're playing a stereotype," Jezebel writer Kara Brown wrote in 2016.
In comparison, "Moonlight" is a breath of fresh air, as it has nothing to do with slavery or maids. Not only does it tell the coming-of-age story of a young black gay boy growing up in Miami, but it's also a relatable story about self-discovery and self-acceptance.
2. It's the first LGBTQ movie to make Oscars history.
Black LGBT representation in the media matters. I'm happy moonlight won:) pic.twitter.com/h8ukAuyCRJ

— Tyler 🌻 (@tyIernotcreator) February 27, 2017
Before "Moonlight," no other LGBTQ film had won Best Picture at the Oscars. Surprisingly, not even "Brokeback Mountain" won in 2006 (the honour went to "Crash" instead, in a controversial decision.)
After the film won, writer Tarell Alvin McCraney dedicated the award "to all those black and brown boys and girls and non-gender conforming who don't see themselves. We're trying to show you, you and us. So thank you, thank you, this is for you."
3. It's diverse in that it borrowed influences from a Hong Kong director.
"Moonlight" director Barry Jenkins was highly influenced by internationally renowned Hong Kong director Wong Kar-wai. In a YouTube video, user Alessio Marinacci perfectly demonstrates the similar styles used in "Moonlight" and a few of Wong's films, including "Happy Together" and "In the Mood for Love."
In a November interview with Criterion Collection, Jenkins explained why he was so influenced by Kar-wai's work.
"[Wong Kar-wai] does a great job of taking interiority and translating it to the screen with something you are taught not to do in film school," he said. "But I think it is very, very much tenable within the medium."
4. It breaks stereotypes of black masculinity.
Not only does this film explore the idea of what it means to be a man, but more specifically, what it means to be a black gay man. In doing so, it breaks common assumptions people have about black masculinity. For instance, it shows that it is not only possible, but acceptable, for black men to be both tough and vulnerable.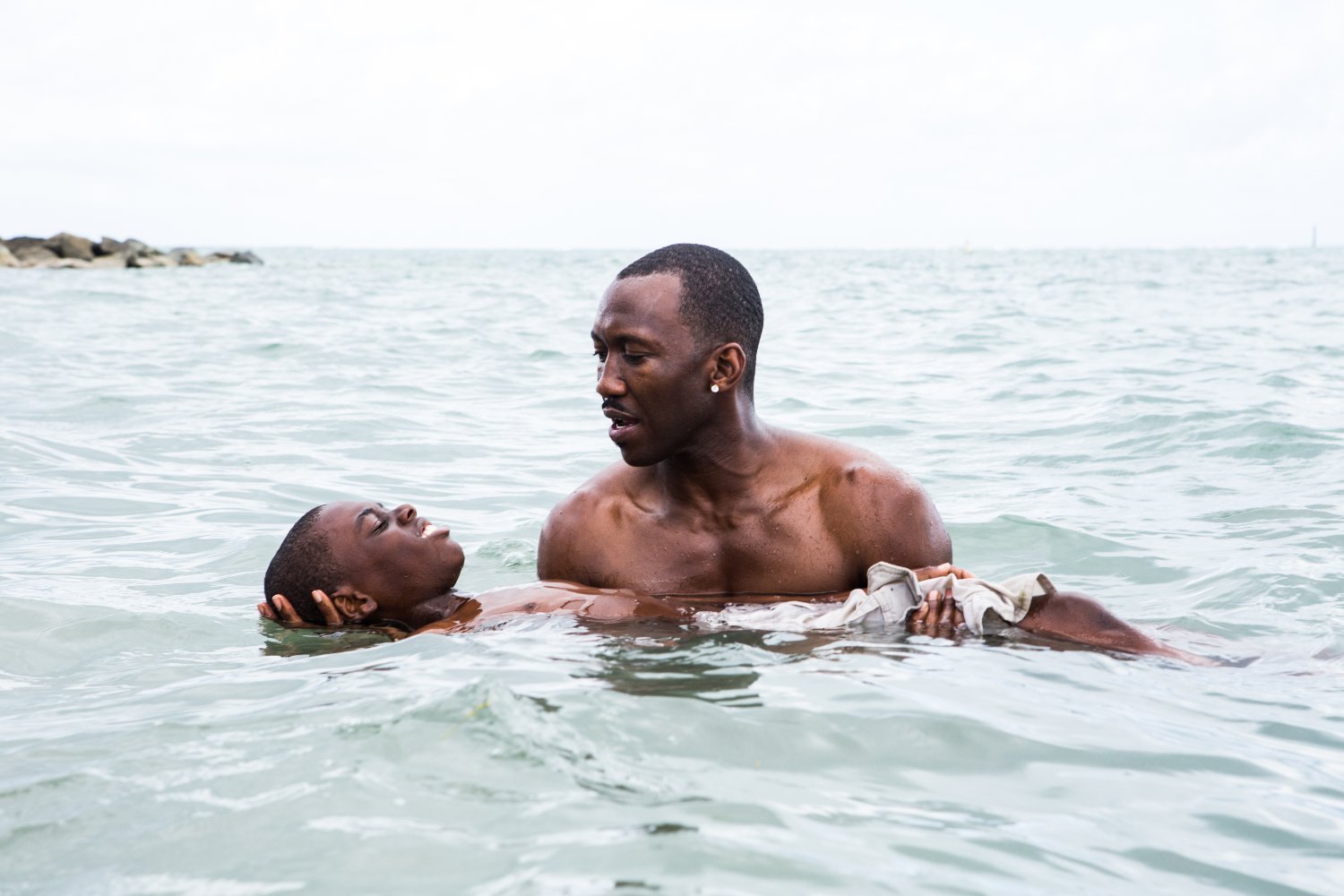 In his review of the film, Collider's Brian Formo explained that the movie does this by showing black masculinity in all its forms.
"'Moonlight' is important for its message of not just acceptance of homosexuality within black communities, but also an embracing of boys and who exist outside of that hardened world, and how masculinity has many different expressions, sexually and otherwise," he wrote.
5. It proves representation matters.
Representation in film is so important because not only does it provide truth to stories, but it helps break stereotypes and shed light on marginalized communities.
"What's powerful about 'Moonlight' is it provides possibilities," Kimahli Powell, executive director of LGBTQ group Rainbow Railway, told CityNews. "If someone can see themselves on screen, if an award can be celebrated by a billion people internationally, then there's hope. It's a little harder to stigmatize someone who is visible."
On Twitter, fans of "Moonlight" have applauded the film for its representation.
Moonlight took our identities and showed us ourselves. Representation matters. It matters. Thank you @BandryBarry

— ademola🌑 (@Blei_Young) January 18, 2017
As a white gay man, versions of my story are the most common LGBTQ stories on screen. The recognition & representation of Moonlight MATTERS!

— Emerson Collins (@ActuallyEmerson) January 30, 2017
i remember being beyond stunned after watched moonlight for the first time. non stereotypical representation matters 💙💙

— christine (@christincaverly) February 27, 2017
So what are you waiting for? Go watch "Moonlight" right now!
Also on HuffPost
Oscars 2017 Red Carpet Photos