Breastfeeding is nothing to be ashamed of (duh, you're feeding a human who can't look after themselves), but for so many women, it's still considered taboo to do so outside your home.
In the video above by Buzzfeed, five moms share their reasons why they breastfeed in public, and let's get one thing straight: there's no reason to feel apologetic.
"Being a mom is really uncomfortable," one woman says. "And you don't have to do all the other stuff that I have to do. So it's like if you're uncomfortable, well you can turn your head."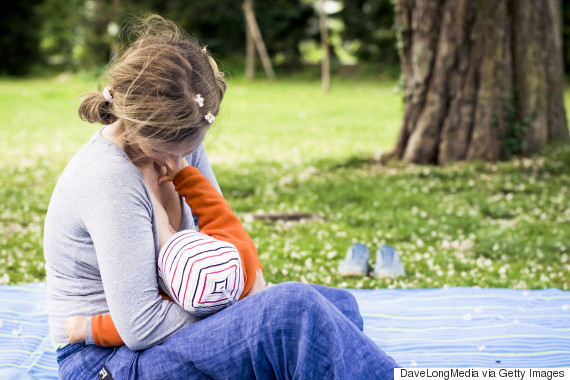 The moms also talk about how nerve-wracking and stressful breastfeeding in public was for them in the beginning, and recount their fears of getting body shamed.
One mom also shares her story about being asked to move when she was breastfeeding in a mall.
And with countless stories of mothers being shamed in public spaces for breastfeeding, it's refreshing to see so many women stand up to these so-called taboos.
Watch the full video above.