In Canada, you can be hard pressed to find people who will willingly admit they're Nickelback fans — but, believe it or not, one Florida man tried to dupe others in thinking he's a member of the band.
Lee Howard Koenig wanted so desperately to cash in on the band's fame that he's now accused with stealing the identity of Nickelback's drummer, Daniel Adair.
According to People Magazine, 45-year-old Koenig was arrested earlier this week in Port St. Lucie after he allegedly attempted to use Adair's identity to purchase nearly $25,000 in drum microphones from an Austrian company.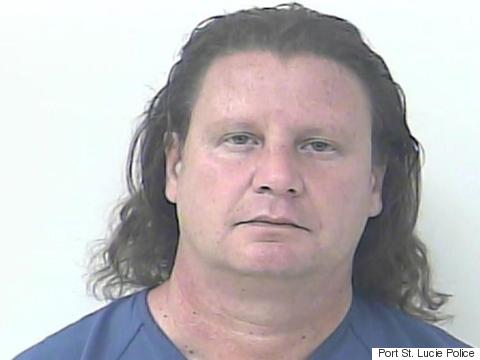 Lee Howard Koenig. (Photo: Port St. Lucie Police)

According to an arrest affidavit posted by The Smoking Gun, the case was brought to the band's attention on Jan. 19, after a Nickelback representative noticed a large order of equipment ordered under Adair's name.
Adair said although his name was used to place the order, the email, address and other details used were not his.
He combed the Internet for more information, and eventually came across Koenig, who is also a drummer — albeit not as famous as Adair.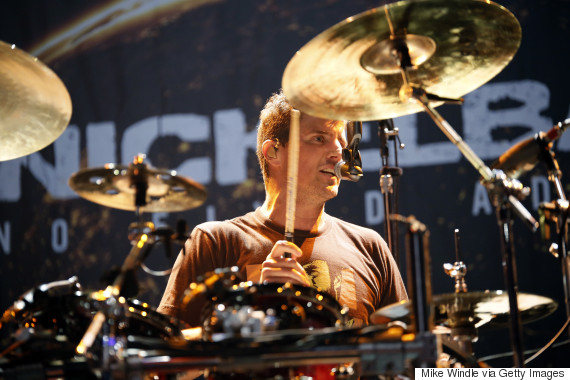 Daniel Adair from the band Nickelback performs at iHeartRadio Theater on Nov. 18, 2014 in Burbank, Calif. (Photo: Mike Windle/Getty Images)
Detective Paul Griffith told the TCPalm that through amateur Internet sleuthing, Adair found out that Koenig's "drum set was the same configuration as his."
Koenig is facing two felony-fraud related counts.
Adair would like an apology letter from Koenig, Griffith said.
Also on HuffPost
10 Acts You Hate (Almost) As Much As Nickelback