Remy Ma has never been one to hold back when it comes to speaking her truth. So naturally the rapper had a lot to say in her freestyle about men's rights activists (yes, it's a real thing) and the glass ceiling when she recently visited the Marie Claire office.
"Men's rights activists, does that really exist?" the Grammy-nominated star declared in a new video for MarieClaire.com. "I mean seriously, y'all don't think ya already have enough shit?"
"I mean, like for like, y'all make 20 per cent more," she continued. "I'm really having a hard time seeing what y'all arguing for."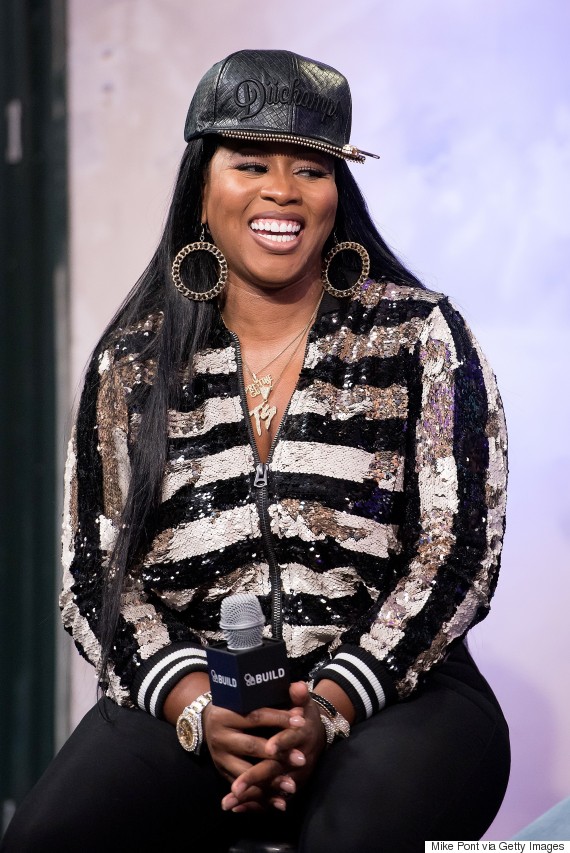 After re-applying her lip gloss, the musician then tackled the glass ceiling — touching on equal pay as well as sexism.
But it's her concluding line that will leave you feeling the most empowered.
"So don't tell me that lie about the glass ceiling not being true," Remy proclaimed. "'Cause Hillary already cracked it, next time, we're breaking through."
Preach, woman, preach!
Watch the full clip of her performance below.
Also on HuffPost
Male Champions Of Women's Rights